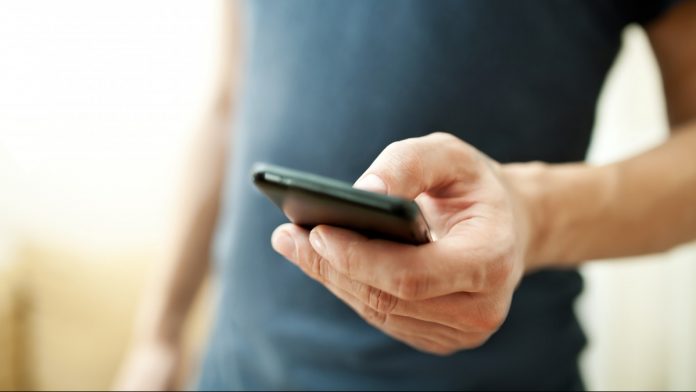 GambleAware is launching the second phase of the BetRegret campaign, introducing a new behaviour change technique which encourages people to pause and reconsider before they place a bet they may regret.
Targeting an estimated audience of 2.4m men aged 18-34 who gamble frequently on sport, the first advert of the 2020 campaign is to premiere this weekend (Saturday 12 September) during the Premier League's opening fixture between Fulham and Arsenal.
The campaign will consist of two TV adverts alongside a radio and digital campaign, and aims to draw on the nostalgia and popularity of wrestling. The TV adverts look to dramatise the concept of 'tapping-out for time out' to encourage sports bettors to pause before making an impulsive bet. 
The introduction of behaviour change techniques, designed to encourage bettors to 'tap out' of their phones before placing a bet, forms part of the UK charity's new strategy.
Professor Sian Griffiths, chair of the Safer Gambling Campaign Board and GambleAware trustee, explained: "The first year of the Bet Regret campaign had a positive impact on our target audience. 
"We are looking to build on that success by influencing behaviour change through encouraging sports bettors to 'tap out' of their gambling app and take a moment to reflect before placing a risky, impulsive bet. This new campaign is designed to help fans steer clear of Bet Regret and reduce potential gambling harms."
To coincide with the launch, the Football Supporters Association has also conducted a survey of football fans on behalf of GambleAware, to provide a snapshot of the current attitudes and behaviours of male sports bettors.
This indicated that watching more matches at home rather than at the stadium is likely to increase in-play betting levels, with 83 per cent of fans who bet in-play on football matches saying they bet in-play more when watching a match at home.
Furthermore, researchers at Ipsos MORI found that self-awareness amongst 18-34-year-old men who gamble frequently on sport is increasing, and that behaviour is starting to change but there is still a need for more specific advice. 
Findings show that over a quarter (27 per cent) of the campaign audience say they are betting more than three months ago, and the proportion who have bet on football online in the past month is said to have increased by 62 per cent.
Jo Churchill MP, minister for prevention of public health and primary care, said: "The impacts of a gambling problem can be devastating for an individual and those around them.
"It is excellent news that the Bet Regret campaign is entering its second year and encouraging those who may be placing a bet to pause and reconsider. It also helps ensure that anyone who needs it can get advice and support to protect them from gambling related harm."