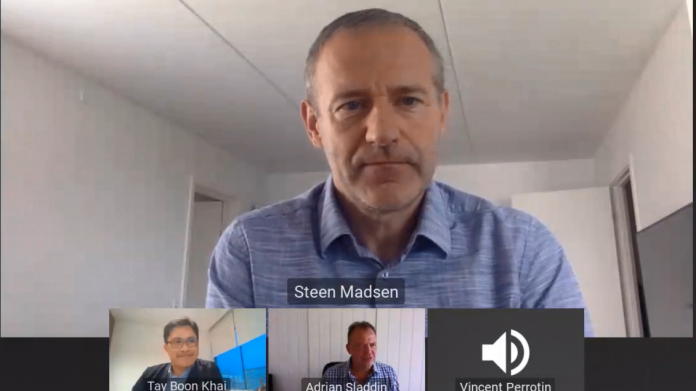 The ability of monopoly-based lotteries to effectively implement responsible gaming measures came under fire at the SBC Summit Barcelona – Digital, with panellists divided over whether such structures were customer-driven or a means of political point-scoring.
Moderating 'The balance between responsible gambling and business' panel, Steen Madsen, CEO of A Game Above, raised the question over whether monopoly-based lotteries truly prioritise the customer.
He said: "I have the feeling that some monopolies are stating that they are justified because they believe they are more responsible than smaller operators simply because they have been around for many years. They believe that because they have been around, they are more likely to put the customer first.
"Having said that, realistically, where is the customer in all of this? It's not just about the business, it's not just about donating to good causes. Is the customer helped by having a monopoly that limits the products available?"
Madsen was joined on the panel by Vincent Perrotin, head of CSR at Française des Jeux, Tay Boon Khai, chief risk & compliance at Singapore Pools and Adrian Sladdin, director of Seventh Wave Corporation.
Defending the customer-first approach, Perrotin explained that monopolies must pay attention to customer demands if they wish to maintain player engagement and avoid channelisation to unlicensed lotteries.
He said: "It is not right for us to say whether we are more responsible than other operators. But France has had a monopoly for some time, we have a very long tradition of protection and responsibility. But we have also been confronted with the same digital revolution that everyone else has had to face.
"What is important for a monopoly to do its job today is that it needs to prioritise customer experience. At the end of the day, if we do not do this, customers will begin to favour the illegal, unlicensed operators which subsequently endangers the monopoly. We don't have a choice – we have to be very cautious and pay attention to what it is our customers are saying.
"When it comes to the products on offer to the public, there is a balance between offering a high-risk product in terms of problem gambling. This is something that – for the regulators – is an issue generally. But it is also an issue for the monopoly. We need to keep that in mind and accompany our offering with the appropriate responsible gambling tools. It is all about the balance between principles and reality."
Responding to Perrotin's point, Madsen suggested that there have previously been instances in which responsible gaming has been used as a way to generate publicity for the operator – something which he explained does not truly consider the end customer.
He said: "I'm glad to hear that you are considering the customer because that is super important in my view. What I have experienced is that some monopolies have been using responsible gaming as a 'political football' for publicity – using measures as a way to say they are more responsible than others. But I don't really think that the end customer really understands what it means for them."
Sladdin vehemently dismissed the claims that monopoly-based lotteries prioritised their players, drawing upon the UK lottery as an example which he described as a 'way of raising money'.
He argued that the only 'tangible' element of customer service originated from players' hopes of winning the lottery, despite 'miniscule' chances to do so.
He added: "It is really interesting to think – where is the customer in all of this? Historically in the UK, I think that the first time we had a lottery was to raise money to send troops abroad to fight. We should never kid ourselves. The reason that we have lotteries certainly isn't 'for the good of the people'.
"The roll out of the lottery wasn't to give the people of Britain a fun experience, it was quite clearly a way of raising money for the government, for diverting money into these 'good causes'. I'm really not sure as to whether I buy into the notion that monopoly lotteries have a customer-first idea in the slightest.
"In terms of what I see here in the UK, the reality looks like people in the supermarket buying tickets in the hope that they may win. The chance of them winning is miniscule, and I'm not sure that the customer experience is really anything tangible other than people's hopes. I don't see that interaction between the lottery operators and the players, even if we do want to call it customer experience."
SBC Summit Barcelona – Digital is a FREE to attend virtual conference and exhibition running from 8-11 September. To register for your free ticket or find out more please visit – https://sbcevents.com/sbc-summit-barcelona-digital/.