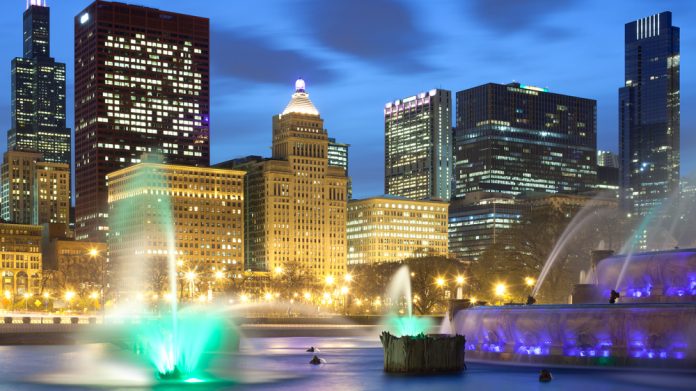 Relaxing an in-person registration requirement for sports betting has been hailed as a critical moment in Illinois' July performance, despite the temporary nature of the move.
The executive order that temporarily allowed remote registration for sports bettors helped Illinois open the door "to a remarkable July" state analysts at PlayIllinois, even if only two sportsbooks were operating to take advantage.
Approximately 230,000 mobile sports betting accounts were subsequently created, reported the Illinois Gaming Board, with a further increase, to the tune of tens of millions of dollars, a possibility with the remote registration window once again opened by Governor Pritzker until at least Saturday.
"We have seen over the past two years that legal jurisdictions with remote registration have a distinct advantage over those states with an in-person registration requirement," said Dustin Gouker, lead analyst for PlayIllinois.com. "With Illinois' sizeable potential as a market, it could be a difference measure in tens of millions in wagers each month."
The relative success of the removal of a mandatory in-person registration requirement is evidenced by its removal in New Jersey, says PlayIllinois, with the Garden State toppling Nevada as the nation's largest sports betting market.
The region has triumphed over Nevada in every month this year, and surpassed Nevada's all-jurisdiction record for monthly handle last month after online and retail sportsbooks recorded $667.98m.
Indiana, Colorado, and Pennsylvania have also seen success fuelled by online betting without in-person registration, too.
"It is a key differentiator and fundamental difference between Nevada and the largest of the newer markets, all of which have benefited from their online products being untethered to in-person registration," Gouker noted. "That has held especially true during the pandemic, when in-person betting has slowed even after reopening from shutdowns."
Through July, Illinois sportsbooks accepted $61.8m in bets, with $52.5m coming in a month that was mostly void of major US sports. $51.9m of July's handle was generated by BetRivers/Rivers Casino in Des Plaines, with the remainder coming from Argosy Casino Alton. 
"We're so early in the process in Illinois, but August and September will be particularly telling months," Gouker added. "Obviously, we expect a surge in action just from a full schedule of major sports. But remote registration widens the market by simply adding a layer of convenience for those in Illinois who don't live near a retail sportsbook."