In the second of our two-part Italy special, we talked about the COVID effect with some of the Italian market's most prominent suppliers to find out how casino performed under lockdown – as well as getting the latest on where we go from here. 
Bringing together Arcangelo Lonoce, head of business development Europe at Habanero, Denis Koshel, technical account manager at Playson and Ed Muldoon, head of region Italy, Malta and Eastern Europe at Yggdrasil, we've garnered a wealth of industry insights. Read on to find out more … 
CasinoBeats: How much has Italy's igaming market felt the force of this year's economic impact?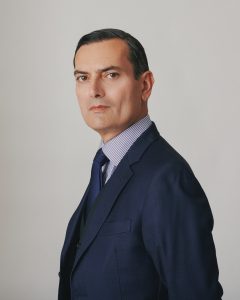 AL: Overall, there hasn't been a drop in activity for Italy's casino industry. Skill games, poker, virtuals and esports have recorded a dramatic growth, so unsurprisingly it is the sports betting vertical that has been hit the hardest. 
Having said that, just because the igaming market has not declined, that does not mean there has been a surge in activity either. Talk of a large-scale migration from sportsbook to casino is ill-advised and, when we return to 'the old normal', players are generally likely to revert to what they know. 
EM: Similar to other countries during the COVID-19 lockdown, online gaming became a beneficiary of player activity, partly due to the closure of land-based venues but also in part due to players having more time on their hands with little opportunity to use it outside of their homes. 
Lockdown coming to an end in Italy coincided with the traditional holiday period in August, so it will probably be well into September before we will see the net effect for online gaming. However, I would expect many of the players who came online during the lockdown will remain online.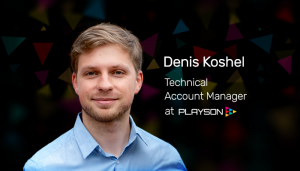 DK: Italy was one of the first European countries to be affected by the COVID-19 crisis on a large scale, and due to the initial impact, government regulations restricted the operations of many businesses.
After regulatory measures were eased, and with players eagerly looking for alternative forms of entertainment, we offered our games to our fans while constantly keeping an eye on regulatory changes. That prudency in relation to COVID-19 has led to a steady resurgence in the Italian market. 
CB: Italy has a strong land-based heritage, has this year influenced the transition to online and how are you helping players migrate? 
AL: In recent months, it's likely that providers with a strong land-based legacy have acquired new customers. Given that the vertical still dominates Italy's gambling market, games with a land-based following are the most likely to attract newly migrated players.
Our recent hit Wealth Inn was designed with such customers in mind, showcasing a curved 3D display that feels like a real slot machine. However, we generally retain customers because our content is of a high quality – not because we endeavour to emulate the land-based experience. 
DK: Historically, Italy has had a fondness for land-based gaming, but with a sizable proportion of those players moving online, many big operators have seen the opportunity and invested greater technical resources in igaming. 
As a game provider, we offer partners a plethora of promotional tools to engage new players and have ensured the right games came out at the right time in order to attract new users and retain loyal Playson fans.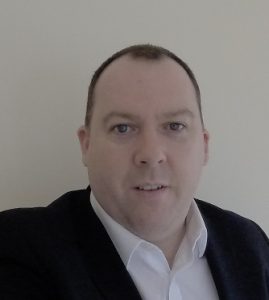 EM: I am certain players will return to the land-based gaming experiences that they have enjoyed in the past as life starts to return to a new normal. Many will also have enjoyed the online environment and there is plenty of scope for both to exist, each offering its own unique experiences and benefits.
It will be important for online suppliers to continue to offer a rich and engaging entertainment experience with a wide range of content along with the personalisation that online can offer as an advantage over traditional land-based gaming. Those operators able to engage their players across both channels will ultimately be in a stronger position than they were pre COVID-19.
CB: Do you think the potential influx of land-based players will force suppliers to change their approach to development to suit this? 
AL: I don't believe that a potential influx of land-based players moving online could – or should – dictate suppliers' product strategies. Online providers have always developed games with a nod to traditional land-based content and, in some cases, have been able to build a successful legacy of their own. 
The success of a particular title in an environment rather than another is determined by the player experience, and the difference in gameplay created by different RTP types, rather than its similarity to land-based betting. 
There is already a diversity of choice within each supplier's portfolio, and there will always be room for more traditional slot designs in the online market. However, the key to success is in finding the right balance between identity and innovation, not in chasing the latest trend or jumping on someone else's bandwagon.
DK: At Playson, we develop games with players and partners in mind, so designing slots for our Italian audience is not too different from our normal design process. Many Italian online players have a nostalgia for land-based themed slot games, and this trend may grow even stronger in future, but it does not change how we approach game development in the market.
EM: I don't believe any radical change will be necessary. Land-based players may naturally be attracted to the types of games they are familiar with in a retail environment and it will be important that online suppliers offer similar content in their portfolio. However, we have seen that it doesn't take long for players to start exploring the range of content available and find new favourites.
"Italy will remain a hugely important gaming market in Europe"
CB: Last but not least, how do you see the rest of this year panning out in Italy? 
AL: The casino vertical experienced 26 per cent year on year growth in the first half of 2020. Although coronavirus has created significant challenges for the global economy, we predict that that trend will continue, provided the national economy does not collapse entirely through a new, sustained lockdown. 
One thing is clear though: Italy is a market that is brimming with potential, and its online arm has not yet seen the beginning of it. 
DK: The COVID-19 crisis continues to affect the sector and will have a lasting impact on the industry. With the Italian market historically dominated by its strong land-based heritage, due to the current circumstances, we envisage a continuing trend of growth within the igaming sector.
EM:  It should become clearer in the coming months when we see how COVID-19 and the lockdown has impacted the gaming sector in Italy. Italy will remain a hugely important gaming market in Europe and the challenge for online operators and suppliers alike will be to retain the players and the gains they have enjoyed recently. 
It goes without saying that Yggdrasil has a very exciting journey ahead in Italy, and we are proud to have such strong and close working collaboration with our trustful partners.