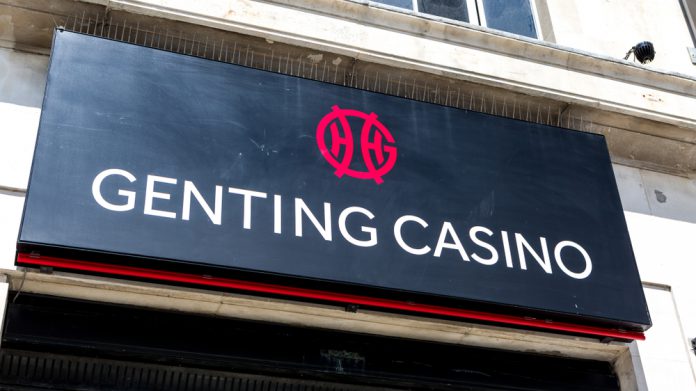 The Betting and Gaming Council has warned that industry job losses could reach 7,000, or 50 per cent, after the Prime Minister's "signalled death knell" following today's announcement of further COVID-19 restrictions.
Among the new wave of restrictions outlined to take affect in England is a 10pm closing time for the hospitality industry, table service only requirement in pubs, bars and restaurants, wider roll-out of compulsory face masks, plea for people to work from home where possible, limit on wedding guests and cancellation of plans to permit fans to return to sporting events. It was warned that these added restrictions could be in place for six months.
The BGC had previously called similar restrictions imposed in north-east England as "disappointing" and stated that the "illogical decision" would lead to inevitable job losses.
Yesterday, casinos in London made a plea to Mayor Sadiq Khan to just shut their bars after 10pm, in a bid to avoid job losses should a curfew be imposed upon leisure venues to curb the spread of COVID-19.
This itself followed the BGC and Genting warning of the 'catastrophic' impact to the UK's casino sector should a 10pm curfew be introduced, with the bosses of  the capital's 26 land-based establishments writing to Khan to express similar concerns.
Responding to Johnson's announcement of further COVID restrictions, Michael Dugher, chief executive of the Betting and Gaming Council, said: "Boris Johnson may well have signalled the death knell for the casino industry by including them in the list of venues which will be forced to close their doors at 10pm.
"He has taken this decision despite the sector offering to close its bars and restaurants inside casinos at 10pm and despite the fact the Department for Digital, Culture, Media and Sport argued that casinos – which do up to 70 per cent of their trade after 10pm – should be exempt from these restrictions.
"In his statement, the Prime Minister said 'we will ensure that businesses can stay open in a COVID-compliant way'. But his own public health officials saw for themselves the sophisticated anti-COVID measures which casinos have put in place – and then gave them the go-ahead to re-open just last month because they are COVID-safe.
"It is now absolutely vital that the government throws the industry a lifeline by putting in place an urgent economic package to alleviate the damage that this decision will cause. That must include an extension to the furlough scheme beyond October 31, while there is also merit in Labour's calls for a £1.7bn 'High Street fightback fund' to help those businesses affected by the curfew.
"The 10pm curfew will slash casino incomes by up to 75 per cent and likely lead to half their workforce – some 7,000 people – being made redundant.
"Without immediate and substantial financial help from the government, perfectly viable casinos – which between them paid £1.3bn in tax to the treasury in the last three years – will simply go to the wall. How does the Prime Minister hope to power an economic recovery if he's sat back and allowed whole industries to go to the wall?"