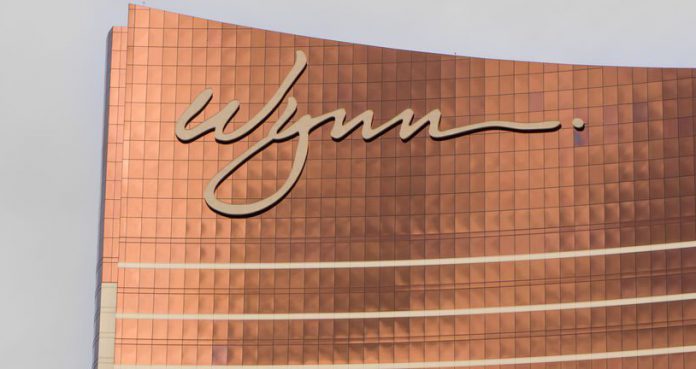 Matt Maddox, CEO of Wynn Resorts, has documented his vision to accelerate Las Vegas' comeback, which would see mass testing and safe zones act as stepping stones to normality during the current health crisis.
Asserting that "Las Vegas should be the go-to destination to have fun and unwind during this stressful time," Maddox says that now is the time to act and that simply sitting back and relying on government is not a valid option.
"Our elected officials are rightly focused on keeping people safe and I'm happy to see the progress moving the mass gathering limit to 250 but hoping our government alone will also solve getting Las Vegas back on track is not viable," Maddox wrote in an op-ed. 
"Hope, as the saying goes, is not a strategy. Instead, community leaders must present science-based options that advance our broader goals to reignite our city."
On this front, Maddox says that Wynn, which invested more than $250m in paying 15,000 employees their wages, tips, and benefits, has been working with University Medical Center, Georgetown University and leading labs in California and New York to study technology that can rapidly and rigorously test thousands of people in a matter of hours. 
This would see the development of 'safe zones,' centred around tests being initiated for employees to work or guests to attend a show, convention, nightclub or other crowded space that exceeds the 'mass gathering'  state mandated limits.
Acknowledging that the operator would still require state approval to execute such a plan, Maddox asserted a belief that, after working with leading medical experts, this approach could accelerate Nevada's recovery, and not just for the Las Vegas Strip, but to also reopen schools. 
"Extensive research clearly indicates that what is keeping people away from Las Vegas is not so much the physical environment, which we work diligently to keep sterilised, but rather a fear of other people. We must alleviate that fear," he commented.
Adding: "Nothing in life is 100 per cent safe but establishing these safe zones by testing thousands of people per day with the PCR test, dramatically mitigates the danger of community spread and, with empirical evidence and careful execution, will work. The probability of a contagious COVID carrier entering a 'safe zone' is less than one-tenth of one per cent. 
"I do hope a vaccine will be available and widely adopted soon, but we can't wait. We want Nevadans back to work and our kids back to school. We owe these efforts to our visitors and to the citizens of Las Vegas whose lives and futures depend on Las Vegas attracting millions of tourists and getting back to the business of fun.
"I see recovery on the other side of this turbulent river, but patiently waiting for the waters to subside is not the most effective approach. Rapid tests and safe zones are the stepping stones we can use to continue to cross this river."