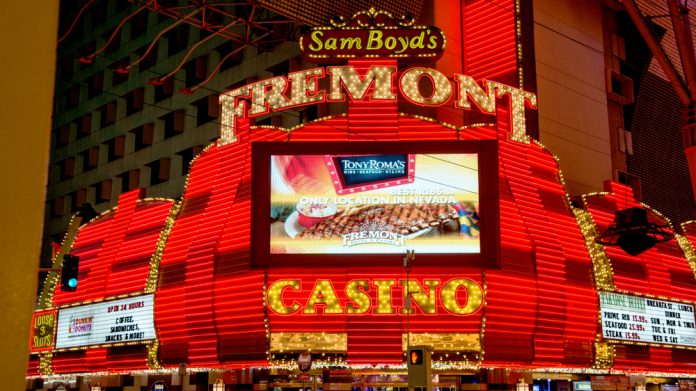 Boyd Gaming Corporation has reaffirmed a commitment to its ongoing recovery strategy, lauding continued operational efforts in a lower-revenue environment.
The comments come as the operator publishes its third quarter trading update to September 30, 2020, a period which saw the firm remain with three properties closed. These were Eastside Cannery and Eldorado Casino in the firm's 'Las Vegas Locals' segment, and Main Street Station in the 'Downtown Las Vegas' division.
Third quarter revenue declined 20.42 per cent from $819.6m to $652.2m, net income saw a slight 3.27 per cent drop to $38.1m (2019: $39.4m), and adjusted EBITDA came in at $238.8m, representing a 12 per cent increase from $213.5m year-on-year.
For the first nine months of the year, revenue fell 38.12 per cent to $1.54bn (2019: $2.49bn), net income swung from $133.3m to a loss of $217.9m, and adjusted EBITDA finished up a $323.4m, a 45.7 per cent drop from 2019's $596m.
Keith Smith, president and chief executive officer of Boyd Gaming, stated: "During the third quarter, we successfully navigated the challenges presented by the COVID pandemic thanks to our outstanding operating team. 
"By effectively yielding our casino floors and amenities while implementing new efficiencies throughout our business, we greatly enhanced our operating performance in a lower-revenue environment."
Delivering a deeper operational revenue, Boyd Gaming looked a little closer at the performance across its core reporting segments of Las Vegas Locals, Downtown Las Vegas, and Midwest & South.
In the former of those, revenue came in at $171.1m for Q3, representing a 20 per cent decline from $213.2m, with adjusted EBITDA growing a little over 23 per cent from $64m to $78.9m.
For the nine month period revenue plummeted 39 per cent to $400.5m (2019: $657m), with EBITDA recording a 38.7 per cent fall from $209.7m to $128.5m.
Downtown Las Vegas reported revenue of $17.5m, down 71 per cent from $60.6m, with adjusted EBITDA swinging from $11.9m to a loss of $1.51m, which the firm aligns to significant travel restrictions in Hawaii and overall declines in Las Vegas visitation.
Revenue for the nine months until the end of September finished up at $76.3m, a significant 59.4 per cent drop from $188.1m, with adjusted EBITDA reported as $1.22m (2019: $42.8m).
Midwest & South revenue fell 15 per cent to $463.6m (2019: $545.6m) while adjusted EBITDAR increased nearly 17 per cent to $182.5m (2019:$156.2m), with Boyd stating that strong operating performances across the segment more than offset the impact of property closures related to Hurricanes Laura and Sally.  
For the nine month period revenue just topped the billion barrier to come in at $1.06bn, a decrease of 35.3 per cent from $1.64bn, with adjusted EBITDA dropping 32.8 per cent to $320.9m (2019: $477.7m).
Smith added: "On a companywide basis, we delivered 12 per cent EBITDAR growth and improved operating margins by more than 1,000 basis points, as both our Las Vegas Locals and Midwest & South segments set records for quarterly EBITDAR and margins.  
"At the same time, we continued to build the foundation for future growth through the expansion of our partnership with FanDuel Group, successfully launching mobile sports betting platforms in Illinois and Iowa and expanding our digital reach to more than 30 million adults nationwide. 
"We are proud of our team's ability to successfully execute our strategy and are committed to sustaining a more efficient and profitable operating model into the future."