The ability to predict potential changes to player preferences is absolutely essential to maintaining a leading spot in the ever competitive igaming battle, believes Pawel Piotrowski, new games manager at Yggdrasil.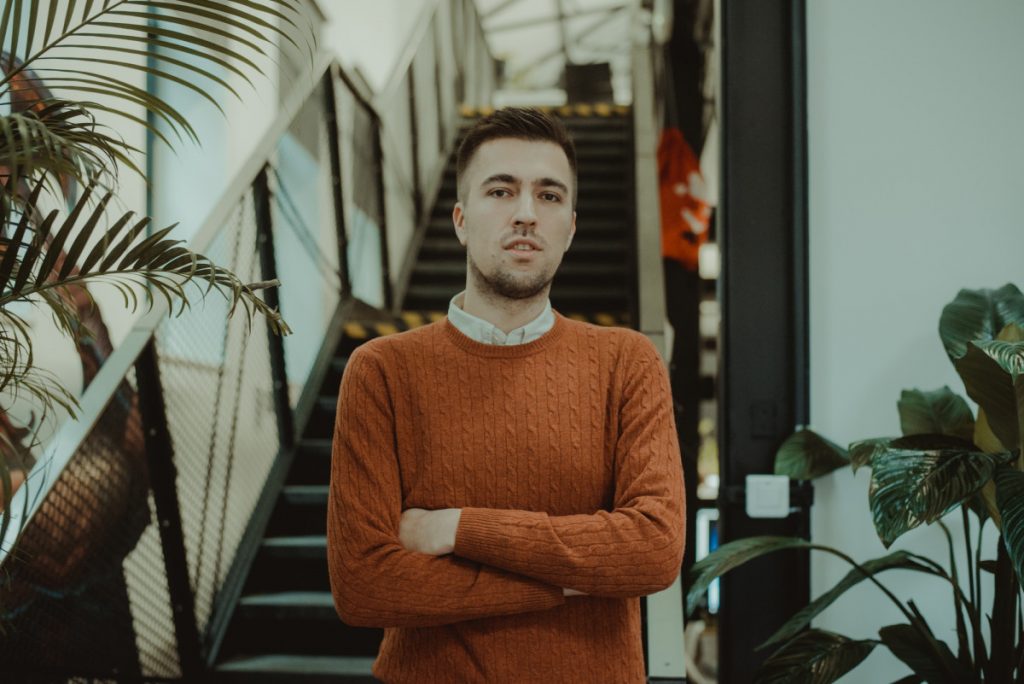 As well documented changes continue to impact the online casino ecosystem, brought about by all manner of coronavirus impacts worldwide, the online gaming solutions provider is already looking as far ahead as 2022 in terms of pre-production.
Asserting that responsible gaming continues to be a central theme throughout the development process, Piotrowski said of the performance of the slot market throughout the year thus far: "We have observed positive growth from the segment that is partially related to the COVID situation. Regulatory enforcement continues in light of responsible gaming measures in back of COVID, but overall it has been another exciting year for the industry. 
"The number of new releases each month is tremendous with lots of up-and-coming software providers. Our pioneering YG Masters program, powered by GATI is contributing to this evolvement, eliminating entry barriers and shortening time to market for studio partners and game developers to get their content out.
"Yggdrasil has produced some excellent games the past year, and we are proud of and excited about the games running on our new Gigablox mechanical framework."
Before turning his attention to player behaviours, and addressing how 2020's unexpected happenings have impact these as well as touching upon the Yggdrasil outlook: "It is no use looking at what was popular in the passing years. Given the long production cycle, and with ever-changing players' demand, we need to predict what will be hot the next couple of years," he says.
"The Slots Festival is a great opportunity for Yggdrasil"
"We are very confident about our 2021 games roadmap and have already started some pre-production of 2022 games. We always have responsible gaming in mind when developing our games and believe it is more important now than ever that industry leaders act responsibly when creating and advertising their content. 
"At Yggdrasil we continuously work on keeping our products not only fun, but also safe and fully compliant with regulatory policies and market guidelines."
CasinoBeats puts gameplay at the heart of product selection this week via the inaugural Slots Festival, designed to give participants a valuable overview of the games market and the latest trends, providing a new perspective as they develop their product roadmap into 2021.
"The Slots Festival is a great opportunity for Yggdrasil to create exposure for our games and new innovative mechanics, Splitz, Gigablox and MultiMax," Piotrowski comments.
"We look forward to engaging with various industry stakeholders, including operators, to get their views of the different products we are showcasing."
Taking place on Wednesday 18 November, the festival will see attendees be able to drop in at a time convenient for them on the day and try out a host of games in free-play mode, enter slots tournaments with eye-catching prizes, and watch some of the leading casino streamers playing a selection of titles.
"In 2020, Yggdrasil rolled out three completely new mechanical frameworks – Splitz, MultiMax, and Gigablox and we have seen a very positive response both from our partners and players," he adds on the group's Slots Fest participation.
"Clearly, there is a demand for fun bonus games with extreme win potential"
"During the event, our game mechanics will be our main focal point, and in particular Gigablox which will be an important part of our 2021 roadmap following the success of Lucky Neko and Hades. "Multifly!, released in March this year running on the MultiMax framework, remains very popular with the players.
"Syncronite, a classy art-deco style slot machine, is the third Splitz game to be released in 2020. We have high expectations on this game after learnings collected from previous Splitz games Temple Stacks and Neon Rush and look forward to its release on November 19.
To conclude, Piotrowski again reflected on the tumultuous few months experienced by explained what the group thinks slot players will be looking for during the next 12 months: "Clearly, there is a demand for fun bonus games with extreme win potential and it is further boosted by the streamers community. 
"A promise of winning 1000x your stake isn't good enough anymore. As I mentioned, we are releasing our new Splitz game Syncronite this month that will be showcased at the Slots Festival, and it comes with the max win of 64000x the stake. 
"One lucky player managed already to grab a whopping 12,000x bets during the early release. Following the success of the Gigablox mechanic, you will see many more Gigablox games in the coming months.
"There is no one-size-fits-all solution and our roadmap is prepared to cater for all types of players ensuring they find something they crave on a regular basis and will enjoy. You can expect anything from low to insane volatility levels in our 2021 roadmap." 
Gaming professionals, such as members of operators' casino teams, slots and casino affiliates, content aggregators, and igaming industry media, can register for the CasinoBeats Slots Festival for free by clicking here.