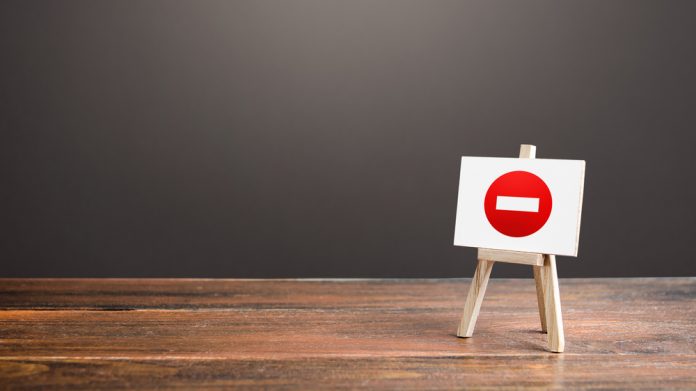 Casinos and betting shops across England have voluntarily offered to introduce a fresh wave of COVID-19 restrictions, as the establishments make a plea to be allowed to re-open in Tier 3 areas following the country's lockdown.
In a direct appeal to Cabinet ministers Michael Gove and Matt Hancock, Betting and Gaming Council chief executive Michael Dugher said the venues will go even further than they already have to ensure they are COVID secure.
This move comes after the BGC reports that six casinos have closed their doors for good this year, with one operator also forced to cut their workforce by more than 40 per cent.
In letters to Gove and Hancock, Dugher outlines the steps that the establishments would be willing to take in order to have what are called "punishing restrictions" lifted.
Casinos say that they are prepared to stop live gaming such as table roulette, blackjack and poker, with the number of people allowed inside being limited to 25 per cent of capacity, and alcohol sales to cease if they are permitted to remain open after the 10pm curfew.
Meanwhile, betting shops say they will limit the length of time customers can stay in their premises, cap the number allowed in their shops at any one time and close all of their vending and hot drink facilities
In his letters, Dugher said: "Our members are fully supportive of the government's efforts to tackle COVID. That is why betting shops have, in my view, the most stringent anti-COVID measures in place of any other comparable part of the High Street, and why casinos similarly have best-in-class anti-COVID measures compared with any other part of hospitality.
"As you can imagine, they are deeply concerned about the huge negative impact that closure of their businesses is having on their staff, customers, suppliers and indeed sport, whilst having a negligible impact on the R rate.
"But, in order to give further reassurance to you and the public that opening these businesses in Tier 3 is possible, our members have offered to introduce further restrictions on for example customer numbers, facilities and products available."
Both sectors hope that the enhanced safety measures will persuade the government to allow them to open in Tier 3 areas once the current lockdown ends. Between them, casinos and betting shops employ 54,000 people and pay £1.5bn a year to the Exchequer.
In addition, casinos generate £120m a year in tourism spend, while betting shops pay £280m a year to horseracing in media rights and levy payments.
The BGC boss added: "The impacts of the pandemic are already being felt by the casino sector. There have been substantial reductions in employment with one operator having reduced its workforce by over 40 per cent to date. 
"Casino businesses had strong balance sheets at the start of the year, the same is no longer the case with costs during closure amounting to up to £15m per month for some operators."
Calling on the government to think again, Dugher concluded: "I would be extremely grateful if you could give serious consideration to these measures which are proactively offered up by our members to provide further reassurance that they are safe to re-open in Tier 3 areas.
"On a personal note, I fully understand the demands that are being made of you in this unprecedented crisis and you have all my support and sympathy. I do hope you and your officials can look kindly at these proposals on behalf of very many businesses and thousands of employees."