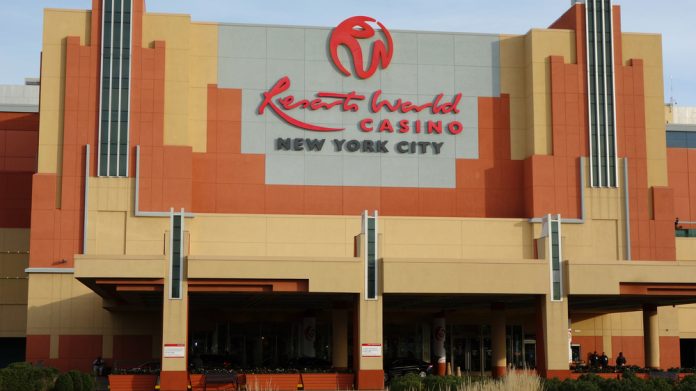 Resorts World Casino New York City has announced that it has generated in excess of $3bn for New York's Lottery education fund since opening its doors in October 2011. 
During its nine-year existence the property has generated enough revenue to fund 12 million laptops for students (based on $250 cost), or 37,500 public school teacher salaries for a year (based on New York average of $80K), or fully fund public education for 150,000 students for one school year (based on $20,000 average cost per year), or supply 6,082,725 students with school lunch for an entire school year (based on $2.74 average cost nationwide).
"Since opening its doors nine years ago, Resorts World has fulfilled its commitment to be an economic driver, a good community partner, and, most important, a leader in generating significant and much-needed resources to New York's public schools," said Bob DeSalvio, President, Genting Americas East. 
"As New York now begins its recovery, we are proud to continue to provide critical support so that kids across the state have access to a higher-quality education, and we are ready to step up and elevate that support in both the short- and long-term for the state." 
The New York Lottery contributed $3.38bn in the 2019/20 fiscal year to help support education in the state, of which RWNY generated $348m, a figure it says represents a 'greater share than any of the other video gaming operators' in the jurisdiction.
This revenue is used to support education across more than 700 school districts in New York State, distributed via a statutory formula that provides larger shares of funding to lower-income school districts.
State Senator Joseph Addabbo Jr, chair of the senate committee on racing, gaming and wagering, explained: "Over the last nine years Resorts World NYC has proven to be a fantastic community partner for not only South Ozone Park, but for New York State, and this incredible milestone is proof of that. 
"The $3bn Resorts World NYC has generated for New York's Lottery education fund has been used to improve the lives of countless students and teachers across the state. I am extremely proud to have Resorts World NYC in my district, and hometown, and I look forward to continuing to partner with them going forward."
Passing the $3bn mark in revenue generated for the education fund comes just weeks after the facility announced plans for a new Hyatt Regency JFK hotel at the complex. The eight-story, 400-room, four-star offering is scheduled to open in Q1 2021. 
The hotel will also include new restaurants, an array of conference and meeting spaces, retail options, and additional gaming areas, adding to the over 6,000 slots and electronic table games already available.