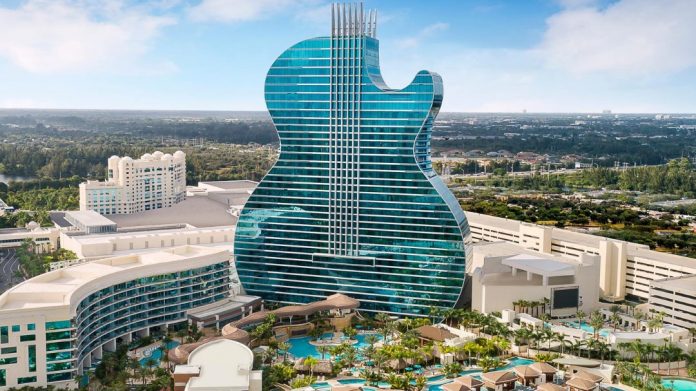 Everi has unveiled a collaboration with the Seminole Tribe of Florida, which will see the launch of the WildCard Wallet across casinos operated by Seminole Gaming.
The digital wallet, powered by the Everi CashClub Wallet, is a solution that provides cashless, touchless funding of electronic game play throughout the casino floor. 
The wallet is currently live for funding electronic game play, as well as being enabled for food and beverage and retail outlet purchases at Seminole Hard Rock Hotel & Casino Hollywood and Seminole Classic Casino.
Following the initial launch at the aforementioned properties, a rollout to other Seminole gaming locations, including Seminole Hard Rock Hotel & Casino Tampa, will be fully completed in the first quarter 2021.
"We are excited to collaborate with the Seminole Tribe of Florida and Hard Rock International for the launch of the WildCard Wallet digital payment option across Seminole gaming locations," explained Darren Simmons, EVP and fintech business leader for Everi. 
"Powered by our industry-leading CashClub Wallet solution, the WildCard Wallet will provide gaming patrons at these casinos with a digital payment solution which fulfills our collective goal of enabling the casino's guests a fully cashless, mobile experience."
CashClub Wallet aims to provide casino operators and their customers with a flexible, cost-effective, secure payment method on and off the casino floor. 
Creating a contactless environment that provides an alternative to cash, the application gives Seminole Hard Rock Hotel & Casino Hollywood and Seminole Classic Casino patrons the ability to deposit funds into their digital wallet at their convenience – while they are on site or away from the resort, via a bank card. 
Subsequently, customers will be able to access these funds for use directly at retail locations and games, enabling the facility to offer a fully cashless solution and manage their spend limits in support of responsible gaming.
"Our strong partnership with Everi for the announced launch of this innovative cashless funding solution will bolster the security and ease of funding transactions as well as the interoperability with other back office tools to support our operations, such as anti-money laundering, know your customer, and providing tax forms for casino winnings," stated John Eder, executive vice president and CFO for Seminole Gaming and Hard Rock International. 
"The WildCard Wallet eliminates the need to handle cash at slot machines creating a frictionless experience for the customer and allows all patrons with flexible options to fund their gaming experience."