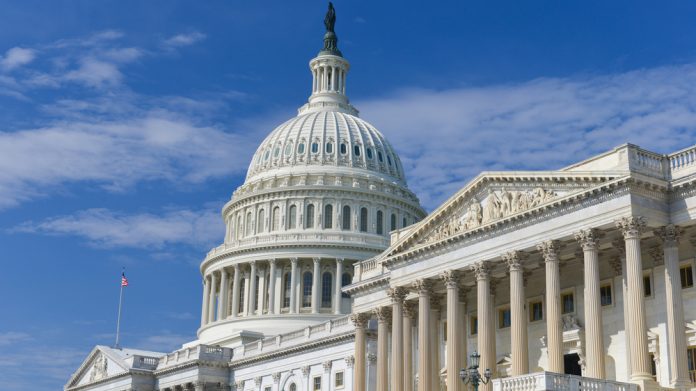 The American Gaming Association has spoken of encouragement at the passage of new COVID-19 relief measures in the US, but warned that more needs to be done to provide "important relief for many Americans and businesses that continue to struggle".   
Representing the first congressionally approved aid since April, the $892m package is expected to be signed into law soon by President Donald Trump.
Media outlets report that the House of Representatives and Senate worked deep into the night to pass the bill, which stands at 5,593 pages, with the former approving first before the latter followed suit some hours later.
"The American Gaming Association is encouraged that Congress has come together to pass bipartisan legislation, which provides important relief for many Americans and businesses that continue to struggle as a result of the pandemic," explained Bill Miller, CEO and president of the AGA.
"While this much-needed aid is a significant step, it is imperative that the next Congress act swiftly on additional measures to address the economic challenges facing our nation and our industry.  
"Gaming communities, companies, and employees across the country have been disproportionately affected by the pandemic—enduring mandated closures and operating restrictions, investing heavily in health and safety protocols, and playing a key role in stopping the community spread of COVID. We've met these challenges with resolve and resilience."
Earlier this month, it was said that October marked the sixth consecutive month of recovery from the US' 'historic low-point' of April, with the AGA's Commercial Gaming Revenue Tracker showing a 6.3 per cent rise from September.
As commercial gaming revenue reached $3.38bn for the month, the group says that almost all jurisdictions showed positive signs of ongoing recovery during the month, despite continuing to operate with limited capacity, game availability, and non-gaming amenities
Six states, namely Colorado, Iowa, New Jersey, Ohio, Pennsylvania and South Dakota, saw revenue gains over October 2019, mostly powered by strong sports betting and igaming performances.
"Congress must do their part to provide meaningful relief for businesses and their communities, whose vitality are inextricably linked. Gaming companies support nearly two million American jobs, provide critical tax revenue, and serve as economic engines in communities all across America," Miller added. 
"The AGA looks forward to working with the Biden administration and 117th Congress in the new year to provide tax relief that will save gaming jobs and alleviate costs, liability protections that advance responsible reopening, incentives for reviving travel and tourism, and essential support for tribal nations."