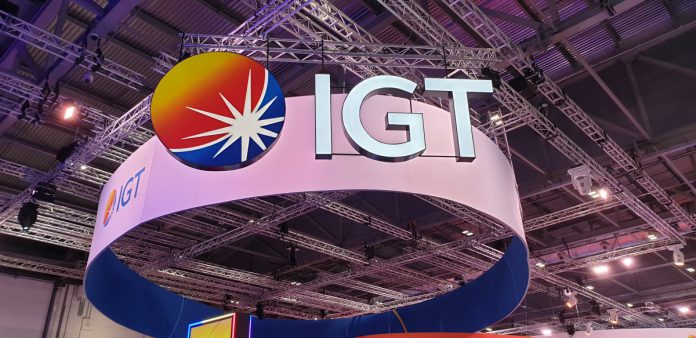 International Game Technology has lauded a "milestone" achievement, with its 'Resort Wallet' carded cashless module successfully completing the final stage of Nevada regulatory approval.
Subsequently, the module, which forms part of the IGT Advantage casino management system, is approved for deployment throughout the state, enabling the firm's customers to give their casino patrons the option of a reduced-contact, safer, and effortless cashless slot gaming experience.
The approved Resort Wallet carded cashless module enables players to use a loyalty card to transfer cash into a secure digital wallet from either the casino cash desk or any Resort Wallet-enabled slot machine. 
Players can then insert their PIN-protected card into the slot machine, apply those funds to their game play, and cash out to their secure digital wallet at any time. 
Furthermore, patrons can also choose to move a portion of their funds from the slot machine to their digital wallet while printing a ticket at the slot machine for the balance.
"Our Resort Wallet solution ensures that our customers can experience the increased liquidity, player convenience, and enhanced safety that only cashless gaming can deliver," said Ryan Reddy, IGT vice president of VLT, systems and payments products. 
"This solution will heighten the player experience to new levels while positioning our customers as technology leaders. We're grateful to the Nevada Gaming Control Board for enabling this momentous debut in the state."
In addition to slot play, patrons can seamlessly access funds in their Resort Wallet cashless wagering account for table gaming, sports betting, and at retail points-of-sale.
All Resort Wallet modules encourage social distancing on the gaming floor by reducing line-ups at the casino cash desk and kiosks, and generate greater operational efficiencies by reducing cash handling costs and associated safety and security risks. Cashless play lessens machine maintenance by reducing cash handling, and results in fewer cash handling errors.
In addition, the IGT Advantage system enables responsible gaming information to be displayed through the service window and NexGen display on the slot machine, as well as through notifications on the Resort Wallet-enabled cashless wagering mobile app.