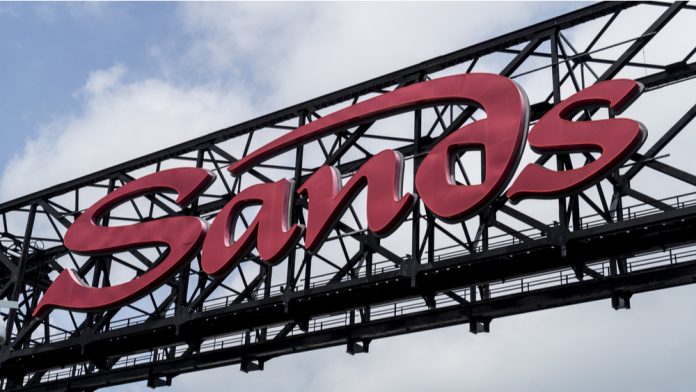 Las Vegas Sands was the only integrated resort company named in the Dow Jones Sustainability Index North America, according to its 2019 Environmental, Social and Governance Report.
The report, which outlines the company's strategies and progress around its corporate responsibility pillars of 'People, Community and Planet', also detailed Sands governance practices that ensure ethics and accountability in all areas of the business. 
Alongside its Dow Jones inclusion, the company was one of only ten companies in North America named to the CDP 'A' list for both climate change and water security.
"We are a valuable contributor to our host regions by providing thousands of jobs, substantial tourism and tax revenue, and significant procurement and local business spending," said Patrick Dumont, executive vice president and chief financial officer. 
"As important to the economic engine we deliver is our unwavering commitment to sustainable, responsible and ethical business practices that underscore our mission to be an employer and business partner of choice." 
Highlights from Sands' 2019 performance report includes marked progress in key environmental programs involving plastics elimination and renewable energy transition, expansion of social programs to support team member wellness, engaging small and medium enterprises and solving community problems in local regions, and continued focus on globalising best practices and training programmes around governance initiatives to ensure safeguards and the highest standards of business conduct
Commenting in the report, Sheldon Adelson, chairman and chief executive officer at Las Vegas Sands, noted: "The events of the year 2020 provided an opportunity for us to prioritize a number of vitally important ESG issues, including public health and safety and Diversity, Equity and Inclusion. 
"It would be difficult to overstate the impact the COVID-19 pandemic has had on our team members and their families, our guests and customers, and the communities in which we operate.
"Since closing our doors and reopening them in each of our communities, our top priority has remained the health and safety of our team members and guests. We appreciate our team members' commitment to a range of new protocols and processes to support health and safety."
He concluded: "I am proud of our ESG performance in 2019 and profoundly grateful to our passionate team members around the globe for the positive impact they have made to both their communities and the protection of our planet. 
"Their unwavering commitment and contributions have been instrumental to everything we have accomplished, including being named one of Fortune's 'World's Most Admired Companies' again this year. 
"We remain deeply committed to providing leadership in ESG and look forward to sharing our progress with you in the years ahead." 
To read more about Las Vegas Sands' 2019 Environmental, Social and Governance Report, click here.