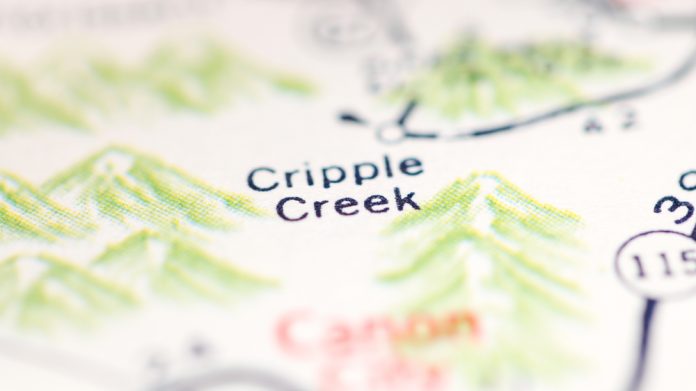 Full House Resorts anticipates opening its reimagined casino resort project in Cripple Creek, Colorado, will open in the fourth quarter of 2022, after the company expanded its proposed size amid changes to the state's gaming laws. 
This came in November 2020, when Colorado voters eliminated betting limits and permitted new table games, which the operator says "significantly enhanced the already-favourable feasibility of the project".
"It is not an expansion of our existing Bronco Billy's casino; it is an entirely new casino hotel, with its own unique name and personality, that happens to be located adjacent to, and behind, Bronco Billy's," noted Daniel Lee, president and CEO of Full House Resorts. 
"We look forward to disclosing that name and personality at a future date. With funding complete, we recently restarted construction of the project and plan to welcome guests to our new casino hotel beginning in the fourth quarter of 2022."
The comments come as the group reports its Q4 and FY 2020 trading update, with revenue for the former dropping slightly to $38.3m (2019: $39m), as net loss rose from $4.1m to score an income of $3.5m.
Adjusted EBITDA in the period came in at $9.8m, as opposed to $2.3m a year earlier, which Full House says primarily reflects new marketing programs and staffing improvements enacted in late 2019 and early 2020 at its properties. 
Results for the quarter also includes $600,000 of revenue related to a full quarter of operations for two of the company's six permitted sports wagering websites and approximately one week of operations from a third entity. The company expects the remaining operations to begin shortly.
For the full year, revenue declined 24 per cent to $125.6m (2019: $165.4m), reflecting approximately three months of pandemic-related closures for the company' entire property portfolio.
Net income was reported as $100,000 as opposed to a loss of $5.8m a year earlier, with adjusted EBITDA up 23.3 per cent to $19.7m from $15.9m due to operational and marketing improvements that bore results in H2.
"Much like our third quarter, we had a phenomenal fourth quarter," Lee continued. "The fourth quarter tends to be seasonally weaker than the third quarter, but our properties continued to perform extremely well adjusted for the seasonality. 
"Adjusted EBITDA for the second half of 2020 was more than the total for all of 2019. We now have approximately eight months of successful 'reset operations' behind us.
"While capacity restrictions remain, as well as some additional costs related to the pandemic, so do the structural changes that we have made regarding our marketing and the ways we operate. We continue to believe that these results of the past several months are sustainable."
Adding: "Our sports 'skins' also continue to go live. In late 2020, an affiliate of Wynn Resorts launched its sports offering through one of our licenses in Colorado. As of today, two of our three permitted skins are live in Colorado and one of our three permitted skins is live in Indiana. We receive a percentage of defined revenues of each skin, subject to annual minimums.
"Combined, these three sports wagering websites represent a minimum of $3.5m of annualised contractual revenue. We continue to expect our three remaining skins to go live shortly. 
"When all six skins are in operation, we should receive a contractual minimum of $7m per year of sports gaming revenues. Since we incur very little expense related to these operations, almost all of such revenues should result in income."
Full House continues to be one of three bidders regarding the construction of a new casino in Waukegan, Illinois, with its proposal involving the development of a temporary entity in a bid to generate tax revenues and jobs quickly. Profits from this temporary casino would help fund a permanent venue on the same site, to be named "American Place."