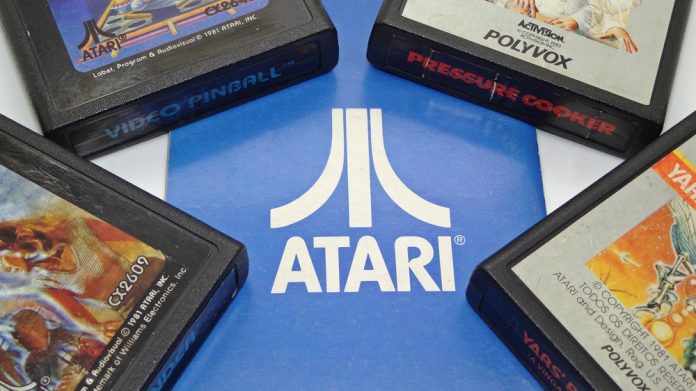 Atari is to develop a cryptocurrency casino in partnership with Decentral Games, which will launch within the blockchain platform's Ethereum-backed Decentraland.
The global interactive entertainment brand, founded in 1972 and behind classics such as Pong, Missile Command, and Asteroids, makes the move in its latest foray into the crypto ecosystem following the launch of its dedicated ATRI token last year.
The Atari Casino is to occupy a 20 parcel casino estate in the Casino Quarter of Vegas City, a gaming district in the group's Decentraland's metaverse, which will be leased on an initial two-year term.
Set to launch in May of the year, the entity will feature Atari-themed games and  non-fungible tokens, with players able to earn Decentral Games' native token $DG by playing with MANA, DAI and the aforementioned ATRI.
According to both Atari and Decentral Games, the introduction is expected to produce $150m of bets in 2021 rising to approximately $400m over two years.
Offering a little insight into what can be expected, a media release stated: "Look forward to Atari-themed games, where nostalgia-inducing games are brought back with a twist. 
"There will be games of luck, and games combining skill and luck. There will also be an 'Atari special' game where you can win by skill instead of pure luck."
"Through collaborating with Decentral Games, we can move the Atari gaming experience onto the blockchain," Frederic Chesnais, Atari's CEO, is quoted as stating to Coin Desk.
Last year, Las Vegas, Nevada, and Phoenix, Arizona, were pinpointed as the first locations that will see the development of the pop culture and video game inspired Atari Hotels.
This followed the signing of a licensing agreement with US real estate developer True North Studio and GSD Group, for the development of the venues in a number of cities in the country.
Subsequently, GSD hired architecture and design firm Gensler and unveiled their vision for the facilities that will also see future branded venues constructed in Austin, Chicago, Denver, San Francisco, San Jose, and Seattle.