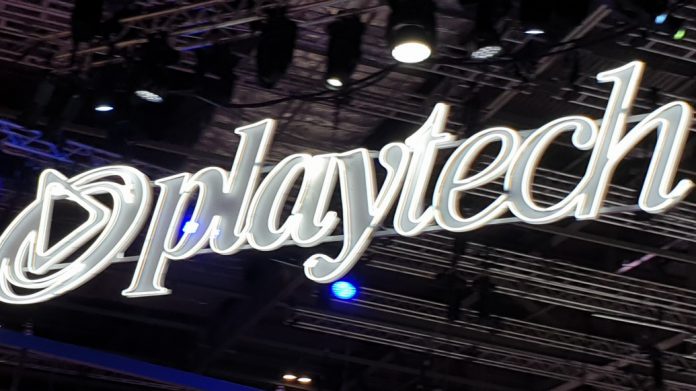 Playtech has documented the impact of the ongoing health crisis upon its 2020 operations, with key B2C and B2B revenue drops bringing a 25 per cent group-wide decline to €1.07bn (2019: €1.44bn) for the year.
The company says that it was "severely impacted by COVID-19″ primarily due to the cancellation of sporting events worldwide and the closure of land-based units, with the gambling tech firm also stating that it's "cautious about retail recovery".
A 10.6 per cent fall in revenue to €494.8m (2019: €553.9m) was felt in Playtech's B2B gambling segment, which it says is largely due to the impact of retail closures in the period which led to a 51 per cent decline in those revenues.
The group's revenue in Asia declined 28 per cent due to the "severe impact" of the pandemic in the region, as well as non-sector specific restrictions introduced on payment processing.
Overall, core B2B dropped six per cent year-on-year, however, excluding sports, it reports that its digital segment grew 30 per cent at constant currency compared to 2019 driven by the casino, live casino bingo and poker online businesses. 
B2C gambling plummeted 33.7 per cent to €596.m (2019: €900.5m), with Snaitech down 37 per cent to €522.5m (2019: €829.7m), white label increasing eight per cent to €55m (2019: €51.1m) and sport dropping three per cent to €19.1m (2019: €19.7m).
Snaitech, says Playtech, was impacted by the closure of retail betting shops in Italy and the reduction in sporting events during the year, with its white label segment driven by an "outstanding performance" of Sun Bingo which grew 32 per cent to €53.8m (2019: €40.7m)
On a group wide basis, adjusted EBITDA dropped 32 per cent to €253.6m (2019: 375.3m), missing its previous estimation in January which suggested a figure of at least €300m.
The group's Finalto, formerly TradeTech, financial services division secured revenue of €121.9m for the year, representing growth of 80 per cent, and adjusted EBITDA of €56.4m, up 623 per cent.
Despite this, Playtech is continuing to execute its simplification strategy in order to focus on core gambling businesses, and remains in discussions regarding a potential sale.
Mor Weizer, CEO of Playtech, touched upon moves made in a bid to ensure the group is in as strong a position as possible in the exit from the pandemic: "Against a challenging backdrop, Playtech delivered a resilient financial performance in 2020 with swift management actions limiting the impact of COVID-19 restrictions on overall adjusted EBITDA. 
"More importantly, Playtech continued to make significant strategic progress, which positions the group strongly to benefit from the recovery and to capture the exciting market opportunity. Playtech made excellent progress in the highly strategic US market, launching with bet365 and Entain in 2020. 
"The scope for further progress is significant, and the group recently announced agreements with the Greenwood companies to license our products in four states. Alongside this, Playtech has continued to build on its position in Latin America. 
"Caliente continues to go from strength to strength, and the group added new structured agreements in Guatemala, Costa Rica and Panama. Playtech also added more than 100 new brands to its SaaS offering in 2020."
Playtech reports a "good start to 2021 in January and February in context of ongoing lockdowns in certain markets," with B2B and B2C online businesses expected to perform strongly.
In the medium term, the group is focused upon emerging strongly from the COVID-19 period, as well as positioning itself to take advantage of emerging opportunities in key territories, with the US pinpointed as a crucial area of opportunity.