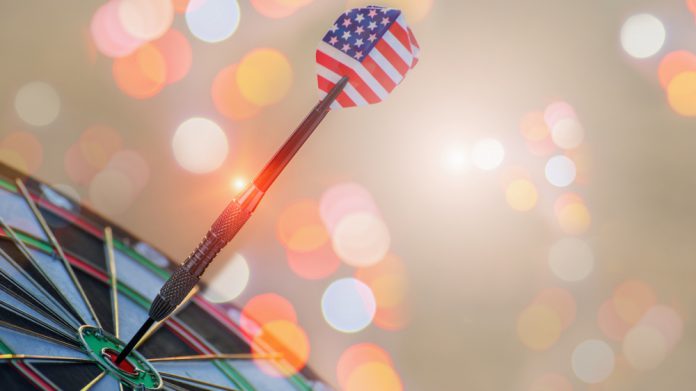 The 2021 NCAA Men's Basketball Tournament will "almost certainly" be the first sporting event in US history to draw more than $1bn in legal wagering, and could approach $1.5bn, according to PlayUSA projections.
However, caution is issued on the unpredictability of gauging interest in the event, with data lacking from 2020 due to the tournament's cancellation, and a radically changed sports betting ecosystem now evident across the country.
With numerous variables in play, analysts are predicting that New Jersey will lead the way with $300m in betting, however, Indiana, where the tournament is to be hosted in its entirety, is also said to boast the potential to turn heads.
"The 2021 NCAA Tournament will be the most widely bet-on sporting event in US history," explained Eric Ramsey, analyst for PlayUSA.com.
"The popularity of the NCAA Tournament combined with such a high number of games typically makes March Madness the largest sports betting holiday each year in terms of handle, and there is no reason to suspect that won't be the case this year. 
"But the number of legal sports betting markets has more than tripled since 2019 and we are still in the midst of a pandemic that could slow retail sportsbooks. Those reasons alone make this year difficult to predict."
Last time out, bettors in the legal jurisdictions of New Jersey, Nevada, Pennsylvania, Delaware, Mississippi, Rhode Island, and West Virginia, generated $440m in bets, or about 40 per cent of the nation's overall handle in March.
Now with 20 states and Washington DC offering some form of legal sports betting, the US landscape has shifted dramatically.
Today, an adult population of about 86 million can bet legally in their home states, contrasted to a figure in the region of 26 million which enjoyed access to legal sportsbooks in their home states in 2019. 
"The Super Bowl draws the most bets for a single game, but March Madness and its 60+ games should more than double what the Super Bowl draws," added Dustin Gouker, lead analyst for PlayUSA.com. 
"But the dramatic expansion of legal markets, as well as the exponential growth within each market, means more people will have an opportunity to bet on the NCAA Tournament than ever before. And that will produce an eye-popping handle number that could reach $1.5bn."