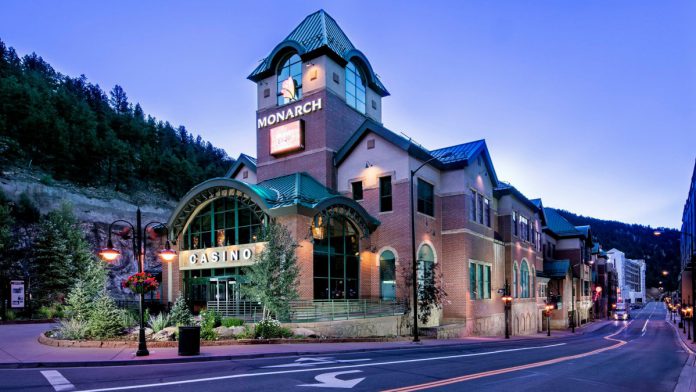 Monarch Casino and Resort has praised the "overwhelming response" to its revamped Monarch Casino Resort Spa Black Hawk, after securing company-wide highs in revenue and adjusted EBITDA during the year's first quarter.
The group, which owns and operates the Atlantis Casino Resort Spa in Reno, Nevada, alongside the aforementioned Coloradan facility, scored revenue of $75m during the quarter, which represents a 46.9 per cent increase from $51m in 2020.
Casino, food and beverage, and hotel revenues increased 73.3 per cent, 9.8 per cent, and 34.6 per cent year-over-year, to $46.9m (2020: $27m), $16.2m (2020: $14.7m), and $8.6m (2020: $6.4m), respectively.
This increase was driven by the phased opening of its hotel and expanded casino in Black Hawk beginning in November 2020, a full quarter of operations at the company's properties in Reno and Black Hawk, and higher guest spend per visit. 
The prior year quarter was partially impacted by pandemic-related shutdowns, which lasted from March 18 until June 4, 2020, for Atlantis, and from March 17 until June 17, 2020, for Monarch Black Hawk.
John Farahi, co-chairman and CEO of Monarch, explained: "We continued market share growth at both of our Reno and Black Hawk properties, achieving new records. Our overall first quarter performance demonstrated Monarch's success in capturing a higher share of the pent-up demand that seems evident across the gaming industry – particularly in regional gaming markets. 
"The quality of our two casino resorts allows us to take advantage of the healthy economies in our key feeder markets and positions us to continue our growth as we recover from the pandemic and the government restrictions abate.
"Throughout the first quarter, both markets operated under continued state-imposed capacity and other restrictions, which negatively impacted hotel and food and beverage performance. 
"However, given our team's coordinated expense management efforts, we grew Adjusted EBITDA at a rate which exceeded our revenue growth. Managing labour remains a major factor for the business, particularly as we ramp up staffing in Black Hawk and look to restore amenities at both properties."
Furthermore, the company also generated record consolidated adjusted EBITDA of $22.8m in the first quarter of 2021, an 181.6 per cent improvement over the same period a year ago. Net income for the period increased 303.7 per cent YoY from $2m to $8.1m.
Looking forward, Farahi added: "As the recovery momentum builds over the course of 2021 and into 2022, we believe that our Reno and Black Hawk markets will enable us to generate strong returns. 
"At the same time, we continue to reduce leverage and further improve our balance sheet, positioning the company to evaluate and pursue attractive acquisition opportunities that can drive long-term growth and enhance stockholder value."