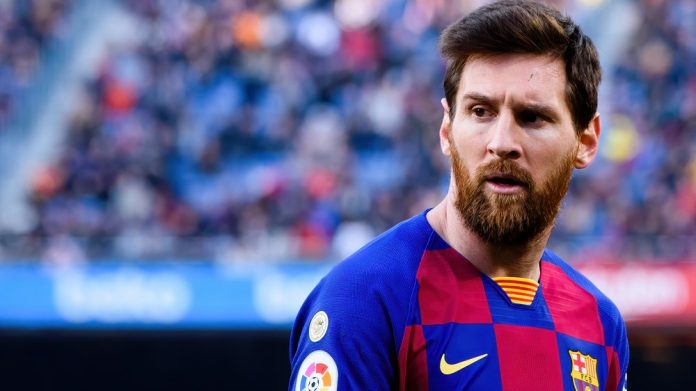 Hard Rock International has secured a five-year worldwide brand ambassador contract with Lionel Messi, who becomes the first athlete to partner with the gaming, entertainment, and hospitality firm.
This comes as the first step in what the company vows will be year-long 50th anniversary celebrations, which will also deliver a collection of Messi inspired merchandise.
"I am honored to partner with such a renowned brand as Hard Rock, and even more so at this historic moment – its 50th anniversary." added Messi.
"Sports and music are an integral part of my life, a perfect combination between my profession and my leisure time. Uniting both is a great success, and I am very happy that they have counted on me for this special outcome. It is an honor to be the first athlete to partner with a brand who has a history of teaming with music legends."
The partnership was sealed with a gift exchange that saw Messi donate a replica of one of his Ballon d'Or trophies, with HRI reciprocating with an electric guitar designed especially for Messi.
A replica of this, signed by the player, will be displayed at a Hard Rock property to be announced soon, adding to a music memorabilia collection which stands at more than 86,000 pieces.
"Over the past five decades, the Hard Rock brand has grown to become one of the world's most recognisable and beloved brands, with a cafe, hotel or casino located in 68 countries," said Jim Allen, chairman of Hard Rock International. 
"As we reached our 50th anniversary milestone, we knew that we needed to partner with an icon to help us celebrate in a new and unexpected way, and there was no better choice than the legendary Lionel Messi."
HRI last week debuted a collaboration with Ultimate Jet Charters which will see an exclusive flight service transport people to its Atlantic City property.
Launched under the Hard Rock Air moniker, the new 30-seat VIP air charter service will cater to high-end customers traveling to the resort from select markets across the region.