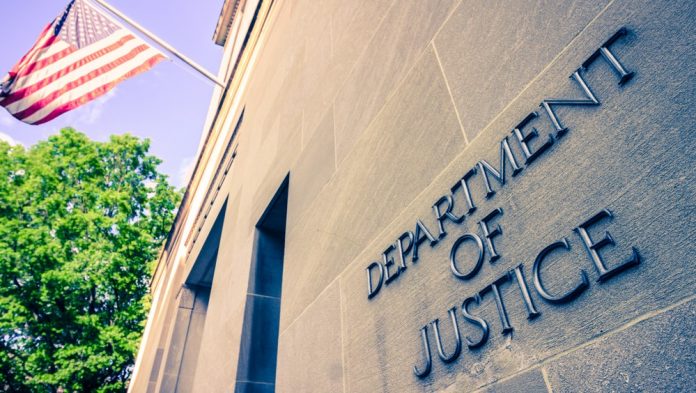 Attorney General's from across the United States are calling on the Department of Justice to scrap its 2018 opinion "reconsidering whether the Wire Act applies to non-sports gambling." 
In a letter to US Attorney General Merrick Garland, 27 attorney general's from around the country are calling on the withdrawal of a formal legal opinion issued during the Trump Administration that found state-sanctioned online gambling, such as lotteries and casino games, could be subject to criminal prosecution under federal law.
This 2018 DOJ opinion reversed an Obama-era DOJ position, put forth in 2011, which held that the Wire Act applied to only sports betting, thereby making online lottery sales and other non-sports-related online gaming safe from federal prosecution.
The letter asserts that with the Trump-era DOJ opinion still in place, "there remains substantial uncertainty" as to whether states and the industry can move forward with existing online gaming platforms, in addition to investing in new products, without fear of future criminal prosecution.
"New Jersey's legal gambling industry – and the many state services and programs supported by gaming revenue and tax dollars — would have been devastated in 2020 without online gaming," Gurbir Grewal, New Jersey attorney general, commented.
"Internet gaming has for years been, and remains, an essential industry here, one the Department of Justice viewed since 2011 as perfectly legal until its baseless backtracking in 2018."
Adding: "It's time for DOJ to lift the fog of ambiguity surrounding this important national issue, do the right thing and rescind the opinion it issued in 2018.
"We maintained from the start that the Trump-era Wire Act 'reinterpretation' was politically-motivated and wrong on the law, and we're proud to now join with our fellow states in calling for its official elimination."
The attorney general's are asking for the department to formally rescind the January 15, 2019, memorandum adopting the 2018 opinion, endorse the First Circuit's interpretation of the Wire Act as applying only to sports betting; and rescind the 2018 opinion.
Furthermore, the letter also notes that President Biden has publicly disagreed with the Trump-era DOJ opinion and vowed in 2019 to reverse it if he became president.
"In addition, President Biden has firmly stated his view that the Wire Act does not extend beyond sports betting and that the decisions in the First Circuit striking down the 2018 Opinion are correct," it reads.
"In July 2019, the President stated that, if elected, he 'would reverse the White House opinion [on the Wire Act] that was then reversed and overruled by the [district] court. The court is correct. That should be the prevailing position'".
Adding "And in December 2019, the President reiterated that he did not 'support adding unnecessary restrictions to the gaming industry like the Trump Administration has done'".