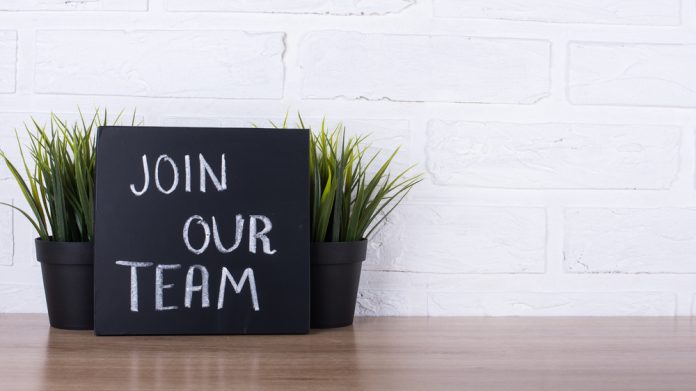 With comings and goings commonplace across the industry, Seminole Gaming, Jumio, and Hard Rock Atlantic City, all feature in our latest rundown of a number of recent manoeuvres.
FSB has strengthened the leadership of its expansion strategy across Latin American markets, after appointing David Charnock as its business development director for the region.
In the role Charnock will operate out of FSB's San Jose office, with the responsibility of 'continuing the upward momentum' that the firm has experienced in the fast growing gaming markets.
"I am delighted to be joining such an innovative, exciting company making a major play in Latin America," he said. "FSB's ambitions are there for all to see and I'm excited to be playing a key part in their LatAm journey.
"I am looking forward to leveraging my network of contacts in the region and to help build on the established relationships FSB have in the region to truly showcase their market-leading products and services."
Jumio
End-to-end identity verification and eKYC solutions provider Jumio has appointed Anna Convery as its new chief marketing officer, following a positive trading year.
Prior to joining Jumio, Convery held the position of CMO at cybersecurity firm Bradware for close to five years, overseeing the company's marketing strategy whilst also driving revenue and increasing market share by enhancing corporate marketing contribution.
"I am so proud to welcome Anna to the team," commented Robert Prgge, Jumio CEO. "It's because of Jumio's position as a leader in the digital identity market that we're able to continuously attract top-caliber talent across all functions, from sales and marketing to technology, innovation and customer experience.
"Anna's experience in building powerful, public brands will be invaluable to Jumio as we accelerate our growth strategy."
Continent 8 Technologies
Simon Booth and Teddy Elias have been recruited by Continent 8 Technologies, where they will serve as technical operations managers which will see Booth look after the EMEA and Asia Pacific regions while Elias will cover the Americas.
Working directly with the technical operations director, and managing a regional team of multidisciplined engineers, they are responsible for managing the Continent 8 network functions (backbone, edge, peering and corporate) as well as the company's private and public cloud infrastructure.
Edward O'Connor, technical operations director at Continent 8 Technologies, noted: "It's fantastic to welcome Simon and Teddy onboard and I'm confident that both will have a transformative effect on our team. They bring great leadership experience and technical expertise.
"Simon and Teddy will play a critical role in the daily operation of our company and the support of our growing customer base. I look forward to working closely with them as we continue to expand our global infrastructure and deliver market-leading managed connectivity, cloud and security services to the industry."
Seminole Gaming
Andrew Saunders has been named vice president of entertainment for Seminole Gaming, with responsibility for live entertainment programming at the group's venues throughout Florida.
Saunders will play a pivotal role in implementing entertainment strategies at Seminole Gaming venues, including collaboration between event venues and ticketing operations, finance and production partners.
Seminole Gaming entertainment venues include the 7,500-seat Hard Rock Live at Seminole Hard Rock Hotel & Casino Hollywood, the 1,500-seat Hard Rock Event Center at Seminole Hard Rock Hotel & Casino Tampa, the 836-seat Seminole Center at Seminole Casino Hotel Immokalee, plus venues at Seminole Casino Coconut Creek, Seminole Brighton Casino and Seminole Classic Casino.
"Andrew Saunders joins Seminole Gaming with a wealth of entertainment experience and will be instrumental in advancing live events and entertainment opportunities," said Keith Sheldon, president of entertainment for Hard Rock International and Seminole Gaming.  
"As our extensive schedule of concerts and events gains even more momentum, Saunders will identify additional one-of-a-kind entertainment experiences for our guests."
Hard Rock Hotel & Casino Atlantic City
Hard Rock Hotel & Casino Atlantic City has announced the appointment of Ray Stefanelli as vice president of online gaming, directing online casino and sports marketing strategies, customer service, risk and payments.
Prior to this, Stefanelli has held regional gaming roles such as director of operations, director of poker, and executive director of online gaming poker and casino product. He also has experience working with the Hard Rock brand, having served as Seminole Gaming's director of poker marketing in 2013.
"We are thrilled to welcome a 30-year industry professional like Ray back to the Hard Rock family," commented Joe Lupo, property president. 
"I am confident that Ray will continue to elevate our online gaming experience here in New Jersey, while playing an integral role in the expansion and development of the existing and future customer product with the Hard Rock digital team."