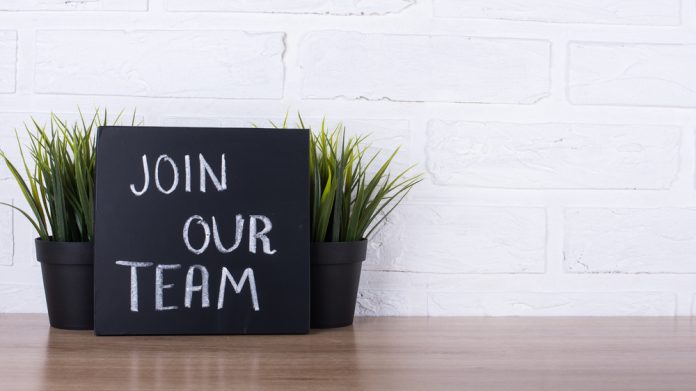 With comings and goings commonplace across the industry, PointsBet, Global Gaming Women, and Hard Rock, all feature in our latest rundown of a number of recent manoeuvres.
Global Gaming Women
Global Gaming Women has confirmed the appointment of Cassie Stratford as new president of its non-profit organisation, which supports the development of women across all disciplines of the global gambling sector.
Stratford currently serves as vice president of legal affairs and assistant general counsel for Boyd Gaming, and began her new role as president of GGW in July 2021.
Upon her appointment, Stratford said: "GGW has become what it is today because of the dedication of its founding board members and sponsors in supporting and encouraging the professional advancement of women in gaming.
"It is such an exciting time for our industry, and I am honored to have the opportunity to work with this impressive group of leaders to continue to advance GGW's important mission."
Hard Rock
Kimberly Manna has been appointed as senior vice president of retail and licensing of Hard Rock, where she will report directly to Jim Allen, chair of Hard Rock International.
In her new role, Manna will draw on more than three decades of experience in the retail industry, including work with companies such as Panama Jack, Sony Pictures Entertainment and Warner Brothers, to drive brand exposure and customer reach through engaging partnerships and various licensing opportunities.  
"Kimberly's wealth of experience in brand strategy in the retail and licensing spaces will be a great asset to Hard Rock International as we continue to grow our retail footprint and expand our brand reach across the globe," noted Allen.
BtoBet
BtoBet has appointed Guy Gani as chief technology officer in preparation for its 'next phase of growth', of which product technological engineering development will play a key role.
Gani will take on the position from September 1, 2021, with a focus on developing the company's betting technology to develop 'market-leading solutions' for the industry.
"Guy's role as CTO will be pivotal in driving continued growth and expansion for BtoBet," noted Dima Reiderman, BtoBet's chief operations officer.
"Through our Neuron 3 sports betting platform we seek to leverage ML and AI processes to predict player patterns, trends and behaviours, and I am sure that Guy will be key in the process of delivering positive player experiences through technological excellence.
"I am confident that Guy's extensive skill-set will be a great asset to BtoBet and we couldn't have asked for anyone better to lead our product and technology roadmap and execute on our vision."
Jason Hahn has joined PlayStudios as executive vice president and head of corporate and business development, where he will report to chair and CEO Andrew Pascal as well as sit on the firm's executive leadership team.
Hahn will work alongside the group's senior leadership team to advance the organisation's growth strategy as a newly listed public company. He will be responsible for leading all merger and acquisition efforts, and identifying strategic opportunities as PlayStudios looks to expand into new genres, segments, and geographies.
"Adding Jason to our leadership team allows PlayStudios to take advantage of the significant growth opportunities in front of us," commented Pascal.
"Jason is a sophisticated dealmaker and a curious, strategic thinker with significant experience identifying and executing growth strategies, M&A, and commercial partnerships."
Sportsbook operator PointsBet has announced the appointment of 'industry veteran' Aonghus Mulvihill as vice president of global sportsbook trading. 
As part of the role, Mulvihill will oversee PointsBet's global team of analysts in various sports, whilst designing and implementing the company's trading risk management strategy.
Furthermore, his role includes trading product development, where he will work closely with various teams to design the latest products which are marketable and comply with regulatory requirements.
Melvihill commented: "Having watched PointsBet's incredible expansion, including the recent acquisition of Banach Technology in Ireland, I'm absolutely thrilled to join the leadership team for a truly unique company that is putting technology first and delivering an unparalleled experience for customers around the world.
"After shaking up the Australian betting market, PointsBet has quickly and strategically developed into one of the premium sportsbooks in the United States, continuing to build upon its unique technology offering and attracting industry-leading talent. This appointment is a dream come true."