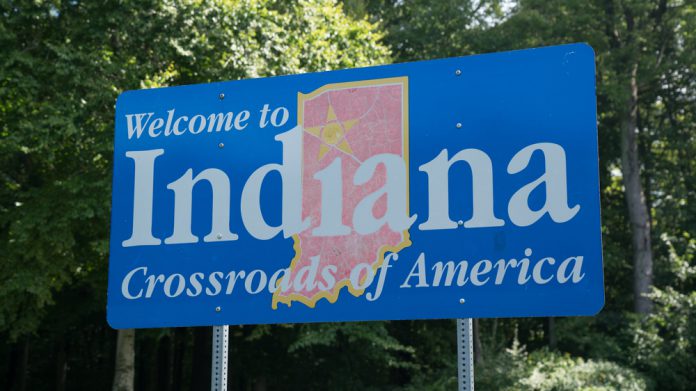 Indiana saw sports betting volume decline to its lowest point in almost one year through July, continuing a trend that has been witnessed across the US despite an unusually busy sporting calendar.
Online and retail sportsbooks took in $194.5m in bets in July, which is down 21 per cent from the $246.3m recorded one month earlier.
Gross gaming revenue remained relatively strong in July with $17.2m, which is down 35.6 per cent from $26.7m and equals an 8.9 per cent hold. Adjusted gross revenue came in at $17.5m, yielding $1.7m in state taxes.
Indiana's results are in line with historical trends. Removing the pandemic-altered numbers produced in 2020, the lowest-volume month across the U.S. in both 2018 and 2019 was July.
"Sports betting is ultimately for entertainment, and this time of year it can take a backseat to long weekends at the lake or summer barbecues," said Jessica Welman, analyst for the PlayUSA.
"With people traveling at an accelerated rate this summer, it appears that the trough is even more pronounced than usual. But July should be the low point, as bettors begin to return from their summer vacations in August and excitement builds for the upcoming football season."
Bettors made $174.6m in online wagers in July, accounting for 89.8 per cent of all bets made in the state. Retail betting accounted for the remaining $19.9m in July, down from $27.9m.
DraftKings held on to its digital market lead with $60.2m in wagering, generating $4.7m in gross receipts. FanDuel closely trailed with $54.3m, yielding a market best $5.3m in gross receipts.
Hollywood Lawrenceburg, lauded as one of the highest-volume retail sportsbooks in the US by analysts, led retail books with $5.9m in wagers.
"Retail betting is still trying to bounce back to pre-pandemic levels, and news of a fresh surge in the pandemic is the latest challenge for the industry," noted Nicole Russo, analyst for PlayIndiana.
"Online sportsbooks will continue to flourish in the state, but it's apparently going to continue to be a hard road for the retail side."
July also saw Indiana become one of the smallest states by population, second to only Nevada, to reach $4bn in lifetime handle.
Since sports betting launched in Indiana in September 2019, sportsbooks have generated $4.1bn in online and retail wagering, including $3bn since August 2020; $334.6m in gross gaming revenue; and $31.8m in state taxes.