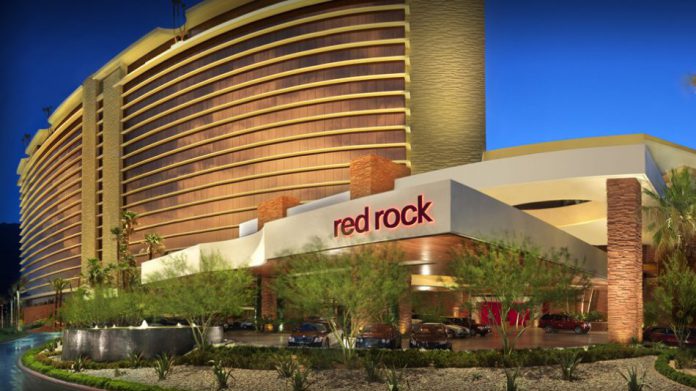 Red Rock Resorts is looking to close its Palms Casino Resort divestment by the close of the year, as the casino operator reflects on a strong quarter that brought record gaming revenue.
During the three month period ending September 30, 2021, the company continued to operate its Red Rock, Green Valley Ranch, Santa Fe Station, Boulder Station, Palace Station and Sunset Station properties, together with its Wildfire Properties, while Palms, Texas Station, Fiesta Rancho and Fiesta Henderson remained closed.
Net revenue during the quarter increased 17 per cent to $414.8m (2020: $353.2m), with upticks recorded across the core segments of casino, food and beverage, and rooms, to $288.9m (2020: $239.8m), $64.7m (2020: $45.8m), and $39.5m (2020: $22m), respectively.
Net income soared 64 per cent from $72m to $117.9m as adjusted EBITDA closed the period at $184.5m, which represents a 15 per cent increase from $160.9m.
For the year-to-date, revenue rose 42.4 per cent to $1.19bn (2020: $839m), with net loss swinging from $180.1m to an income of $93.1m, and adjusted EBITDA closing at a 152.9 per cent increase to $551.3m (2020: $217.9m).
Stephen Cootey, executive vice president, chief financial officer and treasurer at Red Rock Resorts, explained: "Taking a look behind the numbers, the third quarter saw impressive growth versus the prior third quarter with increased visitation, time on device and spend per visit experienced across our database, which allowed the company to deliver record gaming revenue in the quarter.
"The reimplementation of the mask mandate across the state of Nevada on July 30, as well as return of customary third quarter seasonality did have a modest impact on our visitation and time and device metrics in the latter half of the quarter. But we expect those trends to reverse as COVID-19 restrictions are eventually lifted."
Furthermore, the group also stated that its sale of Palms Casino Resort and Palms Place, which was entered into on May 3 with San Manuel Band of Mission Indians for $650m should close before the end of the year, subject to customary closing conditions, including regulatory approvals.