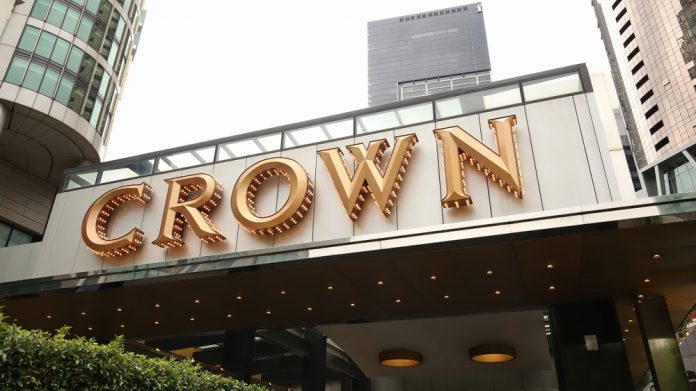 As part of the group's ongoing business transformation, Crown Resorts has appointed Danielle Keighery into the newly created role of chief corporate affairs and brand officer.
Beginning during the early stages of 2022, Keighery will be charged with leading Crown's brand and reputation work across all touchpoints and align its corporate affairs, public relations, government relations, brand, sponsorship, media and all corporate communications functions under her stewardship.
Keighery is praised as bringing more than 20 years experience leading integrated corporate and public affairs, customer, and marketing functions to the role, at an array of companies in the aviation, telco, media and wealth management sectors.
Currently the chief customer officer at Bank of Queensland Group, she also spent 16 years at Virgin Enterprises and Virgin Australia Group in senior executive roles across corporate affairs, brand, marketing and customer experience.
In her current role, Keighery has led the rebuild of the corporate affairs and marketing functions, as well as the design and implementation of a customer transformation program for the BOQ Group of brands.
Steve McCann, Crown Resorts CEO, said the appointment is the latest in a series of key hires to the new executive team, and is an important step in enhancing the way Crown communicates with stakeholders right across the board.
"Danielle's experience in high profile, highly regulated and complex industries makes her a perfect fit for Crown Resorts," he stated.
"As part of our transformation we have committed to a more proactive approach with our stakeholders to rebuild trust as well as equity in our brand more broadly.
"Danielle's unique experience makes her perfectly placed to drive this and we look forward to her joining the executive team early in the new year."
Keighery is the latest in a series of key executive appointments made at Crown Resorts this year as part of its business transformation program led by McCann.
This includes Steven Blackburn, chief compliance and financial crime officer; Betty Ivanoff, group general counsel; Tony Weston, chief people and culture officer; and Nick Weeks, executive general manager of transformation and regulatory response.
Last month, Crown Resorts retained its Melbourne casino licence, despite a royal commission deeming the group to be "unsuitable" on the basis that it engaged in "illegal, dishonest, unethical and exploitative" conduct.
The launch of a royal commission came after a scathing report in New South Wales, commissioned by the ILGA and led by former supreme Court judge Patricia Bergin, found that the company isn't fit to operate the $2.2bn Crown Sydney Hotel Resort.
The almost 800-page critique of Crown's suitability, which itself followed allegations raised by Australia's Nine Network, the Sydney Morning Herald, The Age and other media outlets, alleged that Crown, or its agents, affiliates or subsidiaries, engaged in money-laundering; breached gambling laws; and partnered with junket operators with links to drug traffickers, money launderers, human traffickers, and organised crime groups. 
A short time after Victoria initiated its investigation, Western Australia upgraded its own inquiry to a royal commission, which it said will also look at the state's regulatory framework, including any actual or perceived conflicts of interest by officers involved in casino regulation, and any matters that might enhance the Gaming and Wagering Commission's future capability and effectiveness.