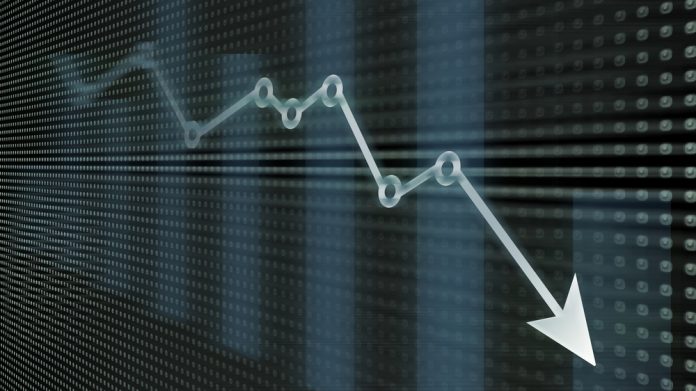 GAN has reiterated its full year expectations, after sports seasonality caused a drop in B2C revenue during the year's third quarter.
Revenue during the time frame came in at $32.26m (2020: $10.2m), a seven per cent decline from the $34.6m recorded during the year's second quarter, despite securing an uptick in the number of active customers.
B2B revenue secured a slight quarterly uptick to $11.2m (2020: $10.6m), driven primarily by an increase in hardware sales during the third quarter, with the group's B2C business segment down 12 per cent to $21.1m (Q2: $24m).
This decrease is aligned to lower sports betting margins, with event results said to favour customers during the quarter, which was partially offset by organic growth in casino and poker.
Net loss grew to $7.9m (Q2: $2.7m), related to the impact of lower B2C sportsbook margin, as well as a total of $1.5m adverse impact due to an additional tax provision expense.
Adjusted EBITDA decreased significantly to $39,000 (2020: $4.64m), due to lower segment gross profit, higher operating costs related to people, facilities and marketing spend, and unfavorable foreign currency effects.
On a geographical basis, Europe took the lion's share of revenue with $11.59m (Q2: $14.19m), ahead of Latin America $9.85m (Q2: $10.25m), US $9.1m (2020: 8.6m), and the rest of the world $1.7m (Q2: $1.57m).
Dermot Smurfit, CEO of GAN, explained: "Our third quarter financial results were in line with our expectations as our B2B segment revenues rose 5 per cent compared to the prior quarter, while our B2C revenues experienced seasonality following a record second quarter. 
"We added the iconic Treasure Island Hotel & Casino to our growing list of SIM clients during the quarter, and continued to demonstrate the value of our 'multi-state, one app' capability as we launched Churchill Downs' online sports betting operation in Arizona.
"We also built upon our existing relationship with FanDuel, helping to deliver their igaming platform in the state of Connecticut subsequent to quarter-end. Lastly, we continued to allocate our capital spending toward its most productive uses – ensuring it is deployed behind our people and technology – as we opened a new tech hub in Miami to leverage a rich and growing technology-oriented labour pool.
"The last few weeks have been eventful as our management team debuted GAN Sports (our sports betting kiosk), our super RGS platform and other new products at the Global Gaming Expo in Las Vegas.
"Our growing portfolio of products and content that roll up into our B2B product suite will further expand our position as a premier, holistic provider of technology solutions, popular games and original, exclusive content.
"We also provided a deep dive into our B2B and B2C strategies, the complexity and value of our technology, and showcased the depth and experience of our broader leadership team at our inaugural Investor event in October.
"We believe these initiatives will ultimately yield over $500m of revenue by 2026 and a long-term adjusted EBITDA margin of 30-35 per cent at scale. We continue to make exciting progress in each of our business segments and initiatives and are well-positioned going forward."
For the year-to-date, revenue surged 260.7 per cent to $94.73m (2020: $26.25m), net loss grew to $15.11m (2020: $11.88m), with adjusted EBITDA rising to close at $6.38m (2020: $3.75m).
Karen Flores, CFO of GAN, added: "We are reiterating our full-year revenue expectation for $125m to $135m. We maintain a robust cash position and zero debt leaving us in a strong position to add to our super RGS portfolio, invest in our people and technology, launch GAN sports and support new client launches. 
"We expect our profitability to continue to trend positively going forward as we build additional business scale, lap periods of high investment and begin to generate stronger returns on capital spending."