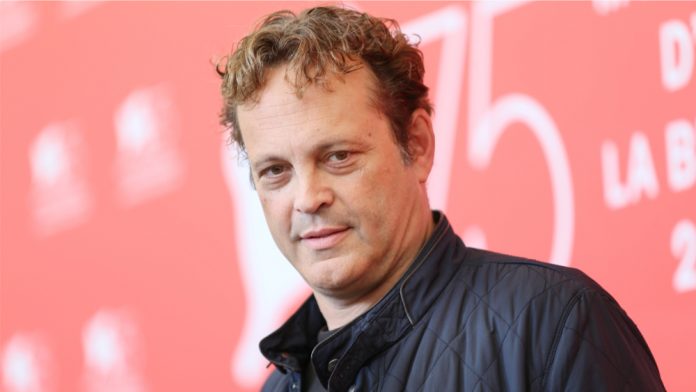 Caesars Entertainment has confirmed its 53rd annual World Series of Poker tournament will be held at Bally's and Paris Las Vegas Hotel & Casino with actor Vince Vaughn named as the official celebrity Master of Ceremonies.
Taking place between May 31 – July 19, 2022, the relocation of the WSOP follows a 17-year run at the Rio All-Suite Hotel & Casino, and will be the first time the event is held at the heart of the Las Vegas Strip inside Bally's and Paris. 
"As we approach the final table, we look back on yet another successful main event that exceeded expectations," said World Series of Poker senior vice president, Ty Stewart. "We are absolutely thrilled with this year's turnout, both domestically and internationally.
"As we close out this chapter at the Rio, we are excited to have the iconic Vince Vaughn usher in a new era of WSOP at Bally's and Paris next summer."
Following the news of WSOP's move to Caesars' strip properties, Bally's and Paris, Vaughn took to the stage to announce his official role as 2022 WSOP Master of Ceremonies.
The "Wedding Crashers" and "Swingers" star made a special appearance at the WSOP main event, kicking off day one of the final table with a surprise shuffle up and deal moment.
"I have such a strong connection to Las Vegas and am honoured to be selected as the Master of Ceremonies for what is set to be the most anticipated World Series of Poker tournament ever," said Vaughn.
"Poker has long been one of my favourite sports, so to be a part of something as historic as the WSOP finally moving to the strip is an absolute dream. Vegas baby, Vegas."
Alongside the Bally's and Paris announcement, the WSOP has also revealed it is set to release a collection of rare 1-of-1 NFTs in partnership with The Worldwise Assets eXchange.
The auctions of these NFTs provide fans and collectors the opportunity to bid on the WSOP's most memorable moments.
The first NFTs to be auctioned are a collection of six "Gallery of Champions" moments, such as Chris Moneymaker's win in 2003, with the bidding for each WSOP 1-of-1 starting at 100 WAXP at 10 per cent bid increments.
"We are excited to be memorialising the most important moments in poker history in NFT form," added Stewart. "We look forward to fans having the chance to own a captured piece of WSOP's more than 50 years of history."
In addition to 1/1 auctions, WSOP NFT packs will soon be released featuring unique series including members of the Poker Hall of Fame and WSOP bracelet winners.
"There is strong interest in NFTs in the poker community," said William Quigley, co-founder of WAX. "WAX couldn't be happier to partner with the premier brand in the sport, the World Series of Poker, for these NFTs that give fans and NFT collectors the opportunity to own a unique memento to some of the most iconic World Series of Poker moments of all time."