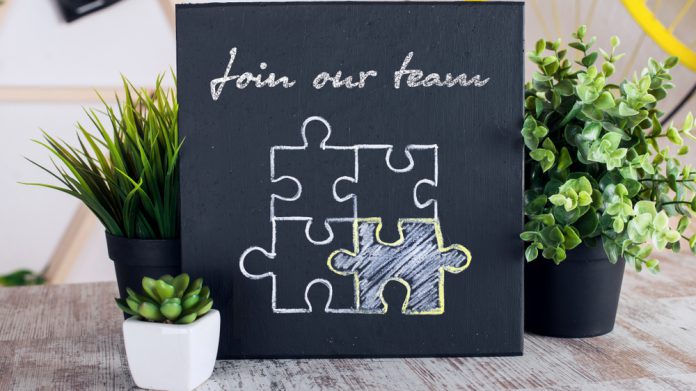 With comings and goings commonplace across the industry, the Canadian Gaming Association, PlayStar, and Danske Spil, all feature in our latest rundown of a number of recent manoeuvres.
Danske Spil
The board of Danske Spil has elected Karsten Fogh Holanng as inbound chief executive of licensed games, the sportsbook and online gambling unit of Danske Spil, Denmark's state-owned operator.
Holanng, who has served as chief information officer of the division since 2016, will take leadership of Danske Spil's online gambling unit in February of 2022.
The appointment will see Holanng replace Niels Erik Folmann, who announced that he would be ending his nine-year tenure as CEO earlier this month after choosing to join Danish theme park operator Tivoli as the company's CCO.
"Karsten has in-depth knowledge of the business and our partners, and he has delivered great results as IT officer at Danske Spil," Nikolas Lyhne-Knudsen, Group CEO of Danske Spil, noted.
"I am pleased that we can draw even more on Karsten's extensive commercial and managerial experience in the role of director of Danske Licens Spil."
ComeOn Group
ComeOn Group has reorganised its C-level leadership team after announcing the appointment of three new executives to lead its product, technology and performance marketing units. 
This has seen gaming director Cristiano Blanco gain promotion to chief product officer, where will be charged with directly overseeing the combination of product operations, product development & design, and roadmap management for the group's multi-brand portfolio.
A further internal appointment sees Mikael Ångman promoted from director of technology and products to chief information officer, with Efi Peleg, the former director of performance of marketing at William Hill, to join the ComeOn executive leadership team.
"Our leadership team is now complete with both new and existing executive team members, adding on to that we have our hybrid office approach that is pioneering and will set us apart making sure to keep and attract talent in our industry," Juergen Reutter, ComeOn CEO, stated. 
"ComeOn has a history of innovating in this exciting industry for more than 12 years and we have a solid growth strategy in place, in which product, tech, and marketing play a key role. The recent launch of WeSpin is one of many examples where our organisation keeps innovating with Product, Tech and Marketing coming together and driving our differentiating edge." 
Gamingtec
Andrei Beu has been appointed as commercial director for B2B at Gamingtec, where he will be tasked leading the division as well as gaining responsibility for new sales and marketing initiatives that will drive brand awareness and strengthen the company's position.
He will also manage Gamingtec's presence at industry events, especially with the return of live events following the COVID-19 pandemic, and in particular coming up with concepts and strategies to better engage with potential new partners while also staying connected with existing clients.
Sapar Karyagdyyev at Gamingtec, explained: "In Andrei we have a talented and experienced sales manager that has a comprehensive understanding of the industry. We look forward to being able to leverage this, along with his passion for sales, to take awareness to the next level and engage with new customers.
"We are entering a hugely exciting chapter for the business with ambitious growth plans and a product pipeline packed with innovative features and cutting-edge tools. Andrei is absolutely the right man for making operators aware of what we have to offer.
PlayStar
PlayStar has added Gustav Vadenbring to its senior management team as chief financial officer, effective January 10 2022, with the group planning ambitious growth plans for the US market.
Vadenbring joins PlayStar from gambling affiliate Acroud (formerly Net Gaming) where he has served as CFO since 2018. He has previously held senior financial roles at Actic Group, Deloitte and SEB.
In this latest role he will be responsible for overseeing the financial operations of the business as it embarks on its journey from start-up challenger brand to being a major player in the fast-growing online casino market in North America.
Per Hellberg, CEO of PlayStar, explained: "Gustav is a major coup for PlayStar. He brings with him unrivalled experience in corporate finance and mergers and acquisitions which will prove key to us achieving our goal of becoming the preferred online casino brand in New Jersey and beyond. 
"As a challenger brand it is important that we maintain tight control over our finances while also securing additional investment as and when required, and in Gustav we have someone that is beyond qualified for the job.
"I would like to officially welcome him to PlayStar and look forward to working closely together, and with the rest of the hugely talented team we have assembled, as we get ready to take the market by storm when we make our imminent debut."
Canadian Gaming Association
The Canadian Gaming Association appointed four new members to its board of directors during its annual general meeting last week. 
This saw Scott Burton, CEO of FansUnite Entertainment; Neil Erlick, chief corporate development officer of Nuvei; Jeffrey Haas, SVP of international strategy of DraftKings; and Chuck Keeling, EVP of stakeholder relations and responsible gaming at Great Canadian Gaming, each become appointed.
Carrie Kormos, chair of the board, said: "That the CGA Board added four new members is a testament to the Association's exponential growth in 2021. We welcomed 18 new members and diversified by adding sports betting and eSports operators, payment companies, and many non-gaming suppliers. 
"This will provide the CGA with an opportunity to act as a convenor for the industry as a whole and build collaboration during this exciting period in Canadian gaming."