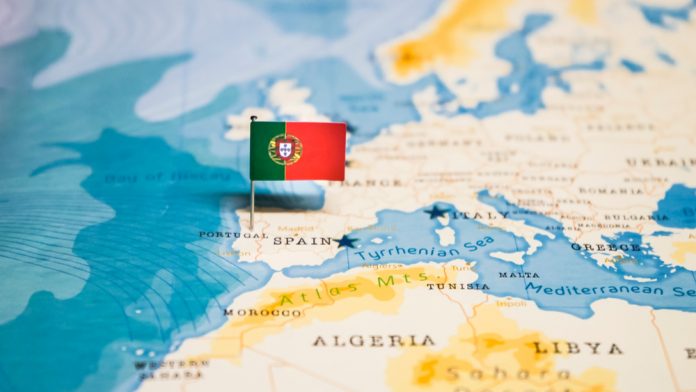 Spanish slot developer MGA Games has launched its Portuguese celebrities series with online casino operator 888 Portugal.
Enhancing its standing within the country, the release of the localised content, featuring Paulo Futre, Chef Chakal, Fanny Rodrigues and Ana Catharina, will allow 888 Portugal players experience MGA's catalogue of slots, including titles such as CSI Miami, Sandro Rey, Samantha Fox and Dream 3 Team.
"All of them are successful games that will undoubtedly improve the operator's profitability," said Sara Gómez, sales manager at MGA Games. "We are delighted to launch our Portuguese Celebrities with such a great brand like 888.
"Portugal is a key market for us and this integration will help consolidate our position as a leading supplier of localised products. Our ultimate goal is to ensure that each country has their specific and differentiating product with highly localised characters that grab the players' attention.
"The integration with 888 Portugal has been easy and fast. With this collaboration, we have strengthened the relationship that we already had with the operator, and we are looking forward to embarking on our new joint project: the Italian Celebrities."
The announcement for the live release with 888 Portugal has been made a day after the MGA Games Day celebration, an event in which the company announced their plans for 2022, including the launch of 50 new products for different markets.
Alongside the product releases, the company's roadmap includes international strategic alliances, global exclusivity agreements, promotional actions, as well as localised and imported land-based rules. 
Introduced by José Antonio Giacomelli, general director of MGA Games, he went on to note that the plan for next year is to create and certify more than 50 international titles with IPs – similar to its celebrity Paolo Futre and Sylvia Geersen slots as well as its Spanish, Colombian, and Portuguese celebrities series, the company will also aim to bring "famous personalities" to Italy, Holland, Germany, Sweden, and Denmark.
"We have taken the product a step further with games such as Golden Throne, The Last Gladiator and Cleopatra, and our strategy is to localise all the games for each of the markets we are going to penetrate," added Giacomelli.
In 2021, MGA Games landed in Portugal, where they signed agreements with 75 per cent of operators with its Portuguese Celebrities series, such as Paulo Futre, Anna Catharina, Chef Jackal, already live with Pokerstars.
Moving forward, Gómez pinpointed the Netherlands as its next destination stating "we have everything ready to launch with Microgaming, Pariplay, Oryx and Leander, among others".
In parallel, MGA Games is also working on launching products in Italy, where it says agreements have been signed with five major operators. 
"We will be working with the strategy that has helped us succeed so well in Spain and will continue our expansion by replicating this success in all regulated countries in Europe, starting with the certification of more than 30 games for these new jurisdictions," added Gómez.
Focusing on the Spanish market, where MGA notes its slot titles feature in 95 per cent of national online casinos, the firm aims to increase its commitment to the national market in 2022 with 26 new three reel Spanish celebrities products – compared to 18 in 2021.
Another part of the product strategy was the commercialisation of its new table game, the "Grand Croupier Roulette," with its own 3D engine.
Finally, Roberto Ayala, R&D director of MGA Games, explained in more detail the firm's expansion of its slot catalogue with Big Time Gaming's Megaways, which will see MGA personalise its celebrities series with the renowned mechanic.