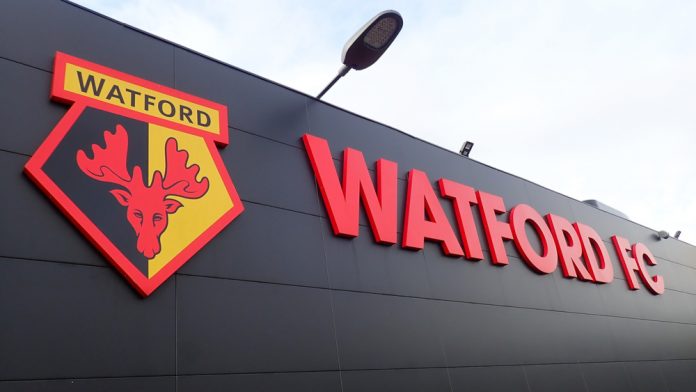 Gaming and cryptocurrency betting operator Stake.com has updated its matchday branding for Watford FC's upcoming fixture against Chelsea FC, backing the Premier League's Rainbow Laces campaign.
As part of the update, the London-based club's principal sponsor, in collaboration with Watford and Proud Hornets, will change its LED and other Vicarage Road advertising to rainbow colours in support of Stonewall's Rainbow Laces campaign to support LGBT+ inclusion and commitment to inclusivity in football. 
Dominic Rae, sponsorships manager for Stake.com, said: "Stake.com are committed to inclusivity. We too believe that football is for everyone and we're proud to support the Premier League and Stonewall's campaign by updating our sponsorship assets at Vicarage Road for the visit of Chelsea."
Stake.com are in its first season as Watford FC's principal sponsor, the operator previously celebrated the club-record deal by adding Shiba Inu or Dogecoin logo to the first team kit's shirtsleeves.
"We're very proud of working with Stake.com on our Rainbow Lace activities for this year," added Paul O'Brien, commercial director at Watford FC. "At Watford Football Club we pride ourselves on our equality and diversity activities, therefore it is with great delight that our principal sponsors have also taken the Stonewall campaign to their hearts."
Echoing the words of O'Brien and Rae, Richard Masters, chief executive at the Premier League, stated football has a "remarkable power to bring people together" noting its the priority of the Premier League and clubs to "ensure everybody feels welcome and supported".
He concluded: "We and our clubs play an important role in encouraging people to support the LGBTQ+ community. During the Rainbow Laces campaign, we showcase the wide variety of projects and initiatives being conducted all year round to highlight that equality and inclusion are central to everything we do."