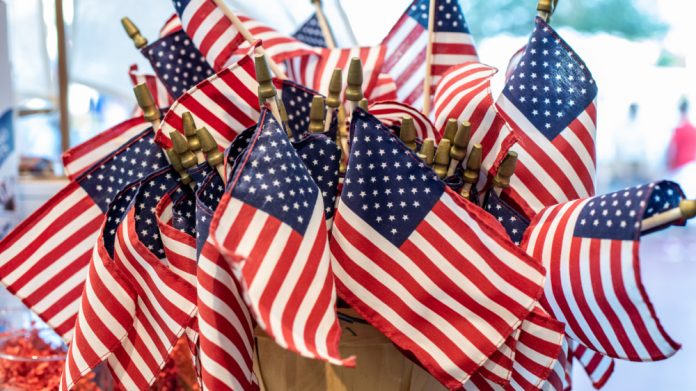 US commercial gaming revenue has tracked revenue of $43.43bn for the year-to-date through October, a figure which almost ties the industry 2019 full-year record of $43.65 and is 19.8 per cent ahead of the same ten-month period during the same year.
As reported by the American Gaming Association, with a selection of states having reported November numbers 2021 has officially surpassed the aforementioned full-year revenue record.
During a month which saw Connecticut become the country's 34th commercial gaming state, combined revenue from traditional casino gaming, sports betting and igaming in October was $4.75bn, the second highest monthly total and an increase of 30.7 per cent from two years earlier. On a sequential basis, revenue was up 4.8 per cent from September.
The industry has now surpassed $4bn in monthly commercial gaming revenue for eight consecutive months, having previously failed to reach that figure.
At state level, 24 of the 25 jurisdictions that were operational in October 2019 saw revenue grow from two years ago, with New Mexico recording a 0.7 per cent decline.
Through October, traditional gaming revenue again topped pre-pandemic levels by double digits, reaching $3.97bn, with casino slot games at $2.84bn, up 16.0 per cent from 2019, while table games generated $831.2m, an increase of 23.2 per cent from two years ago.
During the January to October timeframe, traditional casino games generated $37.24bn, an increase of 5.8 per cent from the same ten-month period in 2019.
At the state level, brick-and-mortar casino revenue was up from 2019 in 23 of 25 states, with only minor declines coming in Michigan (-3.6 per cent) and the aforementioned New Mexico decline.
October saw 14 of 25 states record higher traditional gaming revenue in 2021 compared to the same ten months in 2019, with longer periods of COVID-19 restrictions or shutdowns accounting for the declines.
Revenue from igaming reached an all-time high level of $357.3m during the month, with sportsbooks holding $407.7m in October to narrowly edge beyond September's previous $405m record.
Combined revenue from sports betting and igaming accounted for 16.1 per cent of total commercial gaming revenue in October, staying flat from September.