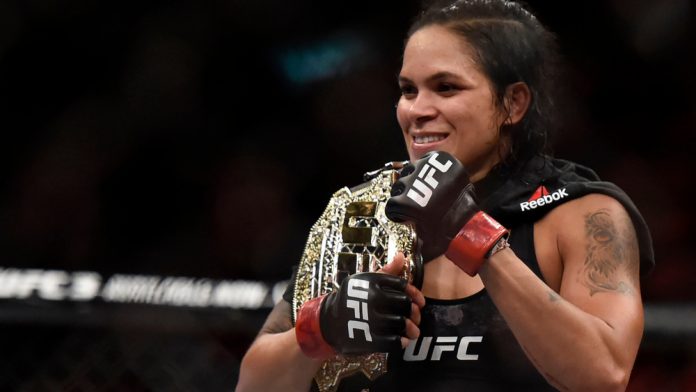 Armadillo Studios has entered the Octagon as it links up with Amanda Nunes for a new branded games partnership.
The team-up between the two will see Armadillo Studios aim to capture the Brazilian professional mixed martial artist's career by creating a slot for casino players to experience around the globe.
"I'm thrilled to be involved in this awesome project," explained Nunes. "Having a brand-new slot title made from scratch in my image by a US game studio is an exciting adventure and rare opportunity.
"I hope that sports fans all over the world will be just as excited as I am and curious enough to take it for a spin."
Also known as the Lioness, Nunes is the current reigning champion of the women's Featherweight divisions, the first woman to become a two division UFC champion and the third fighter in UFC's history to hold titles in two weight classes simultaneously.
Launched earlier in 2021 in Miami, Florida, Armadillo Studios was established with the aim of developing US-first casino games. Managed by Razvan Haiduc and David Stoveld, the studio is set to release its first title 15 Armadillos at the beginning of January 2022.
Commenting on the Nunes partnership, Razvan Haiduc, CEO of Armadillo Studios, noted: "As a fan of MMA myself, I'm very excited to be working with Amanda. Her global presence is huge, and we are ready to use it to provide some well needed gender balance to the casino vertical.
"Armadillo Studios has ambitious plans for 2022, and our tie with Amanda is the first step in the right direction. This branded game is set to hit the market in the second half of 2022 and we are confident it will be a massive success."