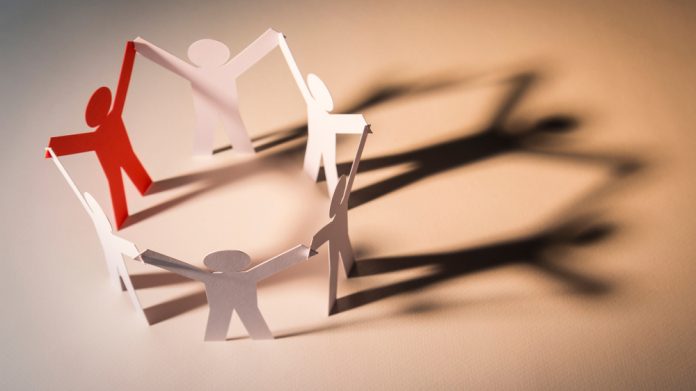 With comings and goings commonplace across the industry, Gateway Casinos and Entertainment, Okto, and GeoComply, all feature in our latest rundown of a number of recent manoeuvres.
GeoComply
GeoComply confirmed that chair Anna Sainsbury has been reappointed as the firm's CEO, a position she held for seven years when she co-founded the company in 2011.
She will succeed fellow co-founder David Briggs, who held the position from 2018, who will now serve as a director focusing on strategic initiatives, including the expansion of the group's cybersecurity services into new markets.
"David will continue to be an essential part of the company by dedicating himself to special projects, not least by providing core leadership on GeoComply's future in fintech," Sainsbury noted.
"He will also focus on managing and delivering innovation on the product front and will take a central role in consolidating our internship and graduate recruitment programmes to secure a bright future for our team's growth.
"His leadership has seen GeoComply through a transformative period as the business has expanded into exciting verticals and received institutional investment."
Furthermore, GeoComply has also moved to strengthen its commercial and business development strategy by appointing Sarafina Wolde Gabriel as senior director of global markets. 
Gateway Casinos and Entertainment
Queenie Wong has been confirmed as chief financial officer of Gateway Casinos & Entertainment, subject to regulatory approvals.
Wong has been employed by the company since 2011, previously serving in key finance roles such as the chief accounting officer and senior vice president of finance.
She is lauded as being instrumental in several strategic growth transactions including the acquisition of Playtime Gaming, which added six properties to the company's portfolio, the successful expansion into Ontario that now includes 12 properties and the completion of the company's refinancing in October 2021.
"Queenie's leadership has been instrumental in facilitating Gateway's growth across the Company's portfolio of properties and new developments, as well as being a strategic leader throughout the COVID recovery period," noted Tony Santo, CEO of Gateway.
Golden Entertainment has announced the addition of Brian Kurtz as senior vice president and general manager of Rocky Gap Casino Resort in Flintstone, Maryland.
In his new role, Kurtz will oversee resort operations, with main responsibilities including ensuring all team members have the training, knowledge and resources to be successful in delivering exceptional service to guests. He is also responsible for delivering sustainable and healthy returns for the property.
"Brian has been a valued member of the Golden Entertainment team for nearly a decade and brings a vast depth of experience in the hospitality industry to this integral role," commented Blake Sartini II, executive vice president of operations at Golden Entertainment. 
"We are confident that he will continue to propel the Rocky Gap brand forward with his strategic vision for guest care and resort operations."
Okto
Okto has underlined its commitment to the UK market via the appointment of Rob Peché to the post of country manager overseeing the region. 
In the role, Peché will oversee UK commercial activities and look to drive the digital transformation of the UK gaming, leisure, and entertainment industries.
Simon Dorsen, CCO at Okto, commented: "We are pleased to welcome Rob to the growing Okto team at an important time for the brand as we look to build on what was a hugely positive and encouraging first year in the UK market working with partners including Regal, Inspired, Bob Rudd and Merkur UK.
"Rob is immersed in the gaming industry having gained 18-years-experience in a variety of senior customer-facing roles and will help grow the brand's market-leading position across the AGC, Bingo, Casino, LBO, Pub and Bar sectors. Our senior team is made-up of people who are passionate and knowledgeable about gaming and Rob certainly fits that profile."