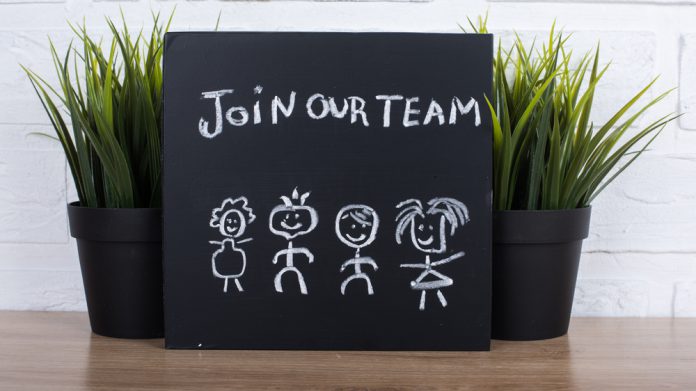 With comings and goings commonplace across the industry, Novibet, Betby and Danske Spil, all feature in our latest rundown of a number of recent manoeuvres.
Novibet
Novibet has appointed Giannis Papastamou as head of customer compliance, where he will be responsible for providing strategic guidance on compliance throughout the organisation, with a dedicated focus on anti-money laundering and upholding responsible gambling standards.
In his remit, Papastamou will take the lead of group compliance procedures and overall strategy to balance the operator's multi-market regulatory requirements, risk assessment and business objectives.
"We are very pleased to be welcoming Giannis Papastamou to our team. At Novibet, we embrace and apply the highest standards of integrity and responsibility in all areas of business," stated George Athanasopoulos, CEO of Novibet.
"In our industry, this commitment incorporates an additional promise to our members: to ensure that we always safeguard and protect them, so that they experience a safe, seamless, and unique entertainment experience with us."
FSB
Kyle Brady has become the latest addition to the FSB business development team, where he will be charged with supporting the sports betting and igaming provider's pre-sales solutions team.
Brady, appointed pre-sales engineer, will be responsible for orchestrating and illuminating the depth of the group's proprietary technology stack and trading options to new customers and those being on-boarded.
Ian Freeman, chief revenue officer of FSB, said: "Kyle is another outstanding hire to our growing business development team. His top-class, top of the market tier one operator experience with SkyBet and PA adds even more depth, dynamism and passionate expertise to our team.
"After a 2021 characterised by global growth, Kyle's arrival will help us build on this momentum and propel us forward onto another successful year in 2022. We're thrilled to have him on board."
Betby has confirmed the appointment of Ilze Ramolina as senior lawyer, which is designed to assist the firm's expansion efforts across an array of jurisdictions.
Ramolina boasts 20 years of experience in the gambling industry, across both B2C and B2B, and is charged with utilising thus expertise to ensure the group can navigate the compliance, certification and licensing landscape flawlessly. She will be based in Betby's Latvian hub.
Eva Berkova, COO at Betby, noted: "We're delighted to welcome Ilze to the Betby team. Boasting an incredible track record and great experience across all aspects of the gambling industry, we're very hopeful that she can apply her expertise to allow us to reach new heights in regulated markets."
BetMakers
Christian Stuart has been recruited by BetMakers Technology Group as CEO of North America, with the group is looking to utilise his "significant gaming expertise and experience".
Boasts 16 year experience, Stuart has held a number of executive positions at Caesars Entertainment, including SVP of business development of Caesars Digital; and head of Caesars sports and online gaming, where he oversaw the expansion of sports betting, online gaming and poker.
"We have been investing heavily in the US market for the past three years while at the same time building up a US-focused management team," commented Todd Buckingham, BetMakers CEO and MD.
"As a next milestone in these efforts, I am excited that Christian is joining the BetMakers leadership team as CEO of North America, given his vast leadership experience in the US gaming industry.
"North America is a critical market for our company with its potential for significant growth on the back of the widespread US sports betting expansion and the potential growth of fixed odds wagering."
Danske Spil
Danske Spil has confirmed the inbound appointment of Malene Mølgaard as the new managing director of the Lotteri Spil (lottery) unit.
The appointment sees the board end its executive search to find a successor to Pernille Mehl, who ended her seven-year tenure as chief executive of Lotteri Spil last November.
A fresh appointment to the gambling sector, Mølgaard joins Danske Spil from Scandinavian insurance provider Tryg, where she formally led the firm's commercial strategy and business development.
"I am very happy to be able to hire such a strong profile as Malene as director of Danske Lotteri Spil," said Nikolas Lyhne-Knudsen, Danske Spil CEO. 
"During her time at Tryg Forsikring, Malene has delivered great results in areas such as online and digitalisation, and is also an experienced and well-liked director with a great drive."