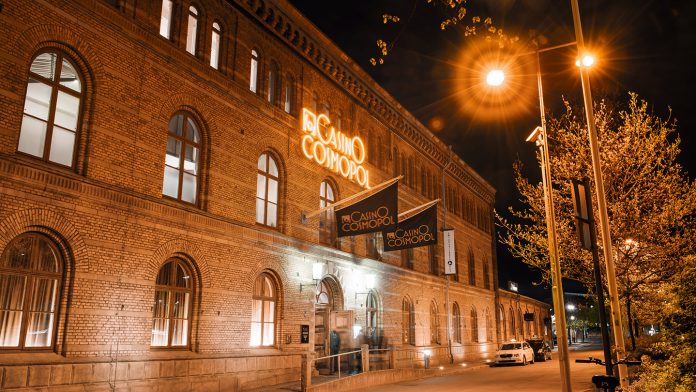 The reopening of land-based gaming establishments across Sweden in July 2021 has been cited as a key contributing factor for Svenska Spel recording "continued growth and good profitability".
This comes as the company records net gaming revenue of SEK 2.23bn for the final quarter of 2020, a five per cent uptick from 2020's SEK 2.12bn. However, it is added that the renewed effects of the pandemic in December 2021 had a negative effect.
The group's land-based Casino Cosmopol businesses in Stockholm, Gothenburg and Malmö, re-opened on July 7, following 465 days of mandated closure due to the COVID-19 pandemic.
This was followed up on September 29 with the lifting of remaining restrictions that were still in place, meaning that the gaming properties no longer had limits on the number of guests able to be on property at the same time or at gaming tables. All slot machines were restarted, with poker rooms and restaurants once more available at full capacity. However, due to an increased spread of COVID-19, the country did re-introduce stricter infection control measures.
Operating profit through Q4 dropped 13 per cent to SEK 601m (2020: SEK 690m) due to higher operating costs and lower net gaming revenues than expected, as well as renewed effects of the pandemic at the end of the quarter for two of its three business areas.
Svenska Spel's online business increased five per cent compared with the same quarter one year earlier, and remains consistent to account for 47 per cent of total revenue.
The company's Casino Cosmopol and Vegas business segment soard 78 per cent year-on-year, which is largely due to the aforementioned reopening protocols with the Vegas vending machines affected by the government's temporary gambling responsibility measures.
Elsewhere, the sports and casino business segment decreased eight per cent YoY due to a large number of canceled matches that affect the range of sports games and challenging comparative figures, with the Tur lottery segment up two per cent.
"I am pleased that the board intends to propose a dividend of SEK 2.9bn to our owner," stated Patrik Hofbauer, president and CEO of Svenska Spel.
"The fact that our surplus goes to the Swedish people via the treasury is one of the reasons why we are the entire Swedish gaming company.
"Our operations are still strongly affected by the pandemic, but as a whole we have good growth and profitability for the group."
For the full year, NGR recorded an eight per cent uptick, driven by increased across two of three business areas, to close at SEK 8.14m (2020: SEK: 7.67m), with operating profit up three per cent to SEK 2.46m (2020: SEK 2.39m).