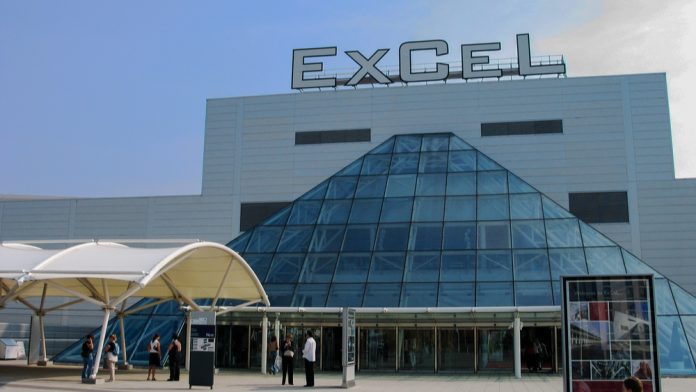 As February comes to an end, we at CasinoBeats reminisced on years gone by when we would be coming down from the annual hype that was ICE London.
With the event scheduled to take place on April 12-14, following the cancellation of the event in 2021 due to the pandemic. In the first of two articles, we checked in with our 100 Club members to unveil what their expectations are for the igaming conference.
We asked: What are you expecting from ICE this year? 
Martin Hodges, Director of Marketing, Vivo Gaming
I'm expecting to see a lot of familiar faces that I haven't seen in far too long. I'm also excited to meet people I haven't seen in real life yet but have only interacted with through email or on video calls. It's going to be interesting to find out how tall everyone actually is! 
 
Of course, reconnecting with our partners and clients will be a huge priority for us throughout the week.
Sarah Blackburn, Founder at GameOn
I'm expecting there to be a huge buzz and for it to be filled with people excited to have meetings and presenting new products and services.
Although the timing of the event isn't ideal, I think it will make people more selective as to the meetings they have and taking a more focused approach to their own business development strategy.
Abby Kimber, Head of Strategic Partnerships at Digital IOM
After what feels like a very long time, I'm expecting an exultant atmosphere at ICE this year. Although things are slowly getting back to normal, I think we all recognise that international travel might still be a little tricky depending on where you are located so I'm expecting a little less traffic but that means that we'll get the chance for some more meaningful, in-depth conversations.
Joe Hall, Co-Founder/Chief Executive Officer at Gift & Go
We're expecting to show both the online and offline gaming sectors how integrating Gift & Go technology into their player reward programmes and user journeys can increase the key metrics for operators acquisition and retention teams.
Michael Pedersen, Chief Commercial Officer at Livespins
I look at ICE 2022 very positively, finally the show is back in action, the wait is over. Will it be a different show this year? "Clearly, however, the fact that some exhibitors have pulled out or morphed into hospitality instead only equals opportunity for the brave and bold and we believe Livespins fits perfectly into that category of companies.
James King, Chief Executive Officer from Flows
For Flows we expect two things, the first is the opportunity to really push brand and product awareness to the largest face to face audience of the year and demonstrate to as many as possible the power of Flows.
Secondly it's to meet with current partners as well as those we're already in talks with in person both on stand as well as at our hosted dinners.
Kevin McGinnigle, Founder of Positively Distinctive Media
I have no expectations for two reasons; 1) I've never exhibited at ICE before and have only ever been part of the crowd and 2) having moved the dates, I've no idea what to expect in terms of attendance.
Of those who do attend, I would imagine they'll be excited to get out of their houses and or/offices and put in some facetime. We've all been locked up far too long and it's nice to be able to get back to some sort of normality. I know I am.
Suzanne Jiggens-Johnson, Marketing Director at Slots Temple
We're hopeful ICE will be just as exciting as previous years. It's an important opportunity for us to reconnect with our partners, as well as discover new technologies and services.
Being able to fully immerse ourselves in all the exciting developments happening in the industry at the moment is really important for us to be able to stay at the forefront of where the gambling industry is heading.
Oliver Niner, Head of Sales at PandaScore
We're expecting great things from ICE after it's long hiatus, particularly how much growth and success esports has experienced since the last conference, including PandaScore's contribution to this.
Contributing to the ESIC conference running in tandem is a great opportunity to continue building greater integrity in esports and how the gambling sector engages with these competitions.
And seeing the global iGaming community together again and striving for further exciting product innovation is always fantastic.
Victor Pronk, Chief Commercial Officer of Incentive Games
With the event running up to the start of the Easter Holiday period, the ongoing uncertainty with regards to the pandemic, the situation in the Ukraine and the additional and continuously changing travel requirements we have already seen several big exhibitors that have withdrawn.
Therefore we expect a smaller exhibition, that is more online focused and with a dominant UK/European visitor attendance. This is an opportunity for smaller innovative suppliers to step into the spotlight.
Tom Wood, Chief Executive Officer at RAW iGaming
ICE is an amazing opportunity for RAW iGaming to showcase for the first time our new, patent pending game engine, SuperSlice to a larger audience.
We will also be revealing our up-and-coming SuperSlice games and new, secretive, patent pending innovations for selected operators.
Lahcene Merzoug, Chief Executive Officer at PressEnter
There are some great conferences happening throughout the year like the SBC and CasinoBeats Summits and iGaming NEXT to name just a few but ICE is traditionally the biggest event of the year for igaming and where all the latest features and innovations are showcased.
Although there will be less attendee's than usual given that it is being held over the Easter holidays, we do anticipate more of the same, as many providers reveal new products for the first time and use ICE as the launchpad for their new offerings.
We expect it to be a very busy event and our team is really looking forward to attending.
Nadiya Attard, CCO at Relax Gaming
I'm expecting to truly appreciate the value of face-to-face meetings once again. Technology has played a fantastic role in keeping business going over the last couple of years, but a Zoom meeting doesn't hold a candle to the productivity of a group of like-minded people in a room together.
That being said, the gaming sector thrived in the adversity of the pandemic – innovating its way to success all the way through. This period of necessarily thinking outside the box will lead to some exciting new ideas, which always come to the fore at ICE. I wouldn't miss this year's show for the world!
Jeremy Coleman at Commercial Director at PearFiction Studio
A much smaller show with most of the big industry names missing. This is a shame but we cannot be surprised because the Easter/Passover week will be difficult for many attendees.
Lisa Karran, COO at Eminence
I expect it to be a very different event this year with more of a focus on getting together over huge exhibits on the expo floor.
If people are not required to be manning large stands all day they will have more opportunity to attend educational sessions and networking. I've no doubt there will still be good attendance.
Helen Walton, CCO at G.Games
Reconnecting with some operators we haven't been able to meet in person. We're hearing a lot of negativity from some people about the event, but I think it will prove very effective still for the online gaming industry.
Paul Crisp, CMO at Symplify
A great event and a chance to get going. Meet face to face. Hear and understand challenges, present our vision in terms of creating solutions.
Gaming for us has always represented one of the most dynamic and fast moving industries, the more we get to speak to the people behind the curtains of the industry, the better.
Alberto Alfieri, Jada Gaming CEO and Co-Founder
In a very hectic environment, due to the COVID emergency and more recently the international political turmoils, we expect ICE to represent a return to some sort of normality where meeting and getting together with colleagues and peers will be the most welcome novelty.