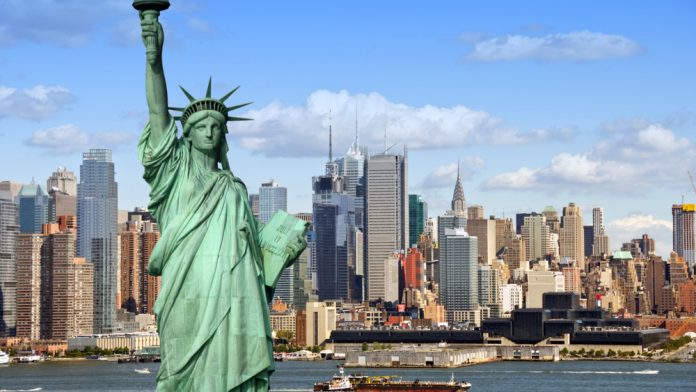 The US' online gambling gold rush is showing no signs of slowing down, with New York state looking to make an online casino push following last month's debut of digital sports betting.
This has seen Senator Joseph Addabbo introduce Bill S8412, which is seeking to amend the racing, pari-mutuel wagering and breeding law in relation to authorising interactive gaming.
If authorised, this would permit both commercial casinos and tribal nations to operate online slots and table games within state boundaries, with each casino or operator given the nod to conduct mobile interactive gaming wagering to pay a $2m fee.
This, says the summary, would "remain in effect for ten years," with the New York State Gaming Commission to subsequently "establish and implement a process for renewal".
Furthermore, operators could also choose up to two mobile interactive gaming wagering platforms as partners, which would carry with it a $10m payment for each brand.
Tax would be set at 25 per cent of interactive gaming gross revenue, which it is noted would "be separately maintained and returned to the state for deposit into the state lottery fund for education".
It is reported that New York, which has seen neighbouring states of New Jersey, Pennsylvania, and Connecticut, roll-out online casino services, could collect $475m in tax revenue as well as in the region of $150m in licensing fees.
The potential amendment also sets out an array of "required safeguards," which include limiting each individual to one "active and continuously used account on their platform," ensuring participants are located within state boundaries, prohibiting minors from playing, implementing privacy procedures, ensuring advertising accuracy, and enabling swift closure of accounts or exclusion, if required. 
This move comes following the Empire State's much publicised bumper sports betting debut last month, which saw New York instantly become the US' flagship market after creating history with only 24 days of operation.
The region's online and retail sportsbooks accepted $1.69bn in wagers in January, including $1.67bn online, after averaging $69.6m in bets per day after going live on January 8.
A total of £124.1m, the most lucrative that the US has witnessed, was generated through mobile entities during the month, which yielded $60.8m in revenue for operators.