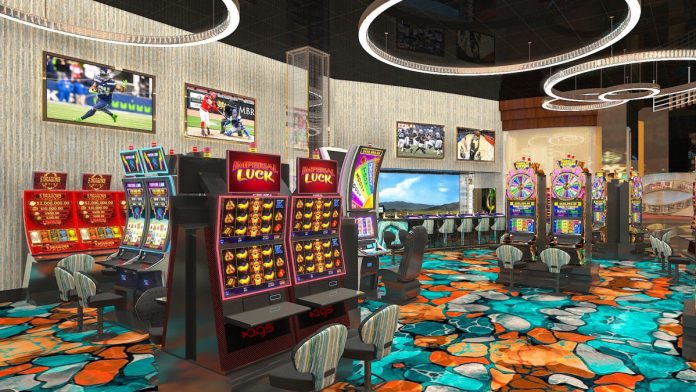 California's Jamul Casino has continued its investment and upgrade strategy, after the gaming establishment debuted an array of high limit rooms.
The renovation, which the venue says was "completed in an unprecedented construction schedule," features a redesigned space that offers a larger high limit slot room with a dedicated bar, a separate high limit asian games room, and a private high limit VIP lounge
The former is set across a 1,700 square-foot space including privacy walls and light fixtures containing over 26,000 multi-faceted crystals, with its separate room for Asian table games offering four Baccarat tables and one Face Up Pai Gow Poker offering. A private VIP lounge is also available for guests of these rooms to relax or make private phone calls
Jamul Casino noted that the addition of each of these spaces has been designed with a view to "better serve the growing casino and exceed the selective standards of today's high limit patrons". 
Mary Cheeks, President and General Manager of Jamul Casino, stated: "Jamul Casino's new high limit rooms are completely custom—from the artwork, to the furniture, to the crystal chandeliers. 
"These elegant, airy spaces are a sanctuary of class and sophistication. We're very proud that Jamul Casino's High Limit Rooms rival the best in the world."
Since the $430m Jamul Casino, which boasts a total of 1,700 slot machines, 43 live table games, opened in October 2016, the Jamul Indian Village has continued to invest in renovating and elevating the facility.
A variety of additions have been made across recent years, including 2019's addition of its poker room, 2020's The Rooftop debut, and the introduction of the Jamul Marketplace in July 2021.
Erica Pinto, Chair of the Jamul Indian Village, noted: "The renovation of the high limit rooms is a reflection of our commitment to ensuring an exciting and memorable experience for our valued guests. 
"I'd like to recognise our casino leadership for their efforts and look forward to many more opportunities that solidify Jamul Casino as the premier gaming destination in San Diego."