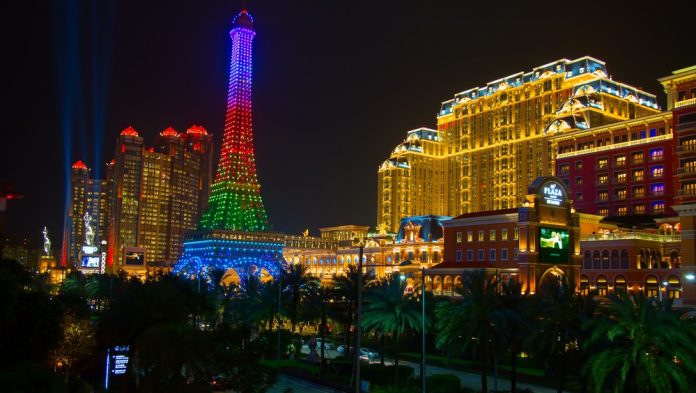 Las Vegas Sands has expanded its flagship Sands Cares Accelerator non-profit capacity building program, after welcoming nongovernmental organization Green Future to a three-year exclusive membership.
Sands Cares Accelerator aims to empower greater community impact, with its aforementioned membership program designed to serve as a catalyst for greater nonprofit impact.
Utilising the Sands Cares blueprint, funding from the company and program leadership from Sands China, Green Future will focus its membership on creating an environmental social enterprise that provides a subsidised training course and urban waste sorting and logistics services focused on preparing cardboard for recycling, while offering local employment positions, including opportunities for disabled residents, in Macao.
Green Future currently provides public education on clean recycling and waste sorting services, which it will look to evolve into an environmental social enterprise that provides professional training and door-to-door waste recycling services.
"Being part of the Sands Cares Accelerator is a tremendous opportunity for Green Future," stated Un Ka Hou, president of Green Future. 
"The program enables us to advance our mission to reduce urban waste in Macao while giving residents in need an opportunity for valuable long-term employment.
"We're honored to be selected for the Sands Cares Accelerator and eager to begin our collaborative work with the Sands team to launch our environmental social enterprise."
In providing retail and related businesses with professional knowledge on waste sorting and an affordable and convenient way to reduce waste, Green Future ultimately aims to increase Macao's recycling rate and establish a sustainable business practice that pushes toward a circular economy.
"Our Sands China team has worked with Green Future for several years now and knew they were a strong fit for the Sands Cares Accelerator," said Ron Reese, senior vice president of global communications and corporate affairs at LVS.
"Their membership in the program has several benefits to the community – we are helping Green Future create valuable recycling services and provide opportunities for residents in need, while fostering the success of a local NGO and small business.
"Each of these areas supports our priorities to drive environmental sustainability, workforce development, and local business and SME success."
Green Future is the fifth nonprofit organisation to join the Sands Cares Accelerator program, which was launched in 2017 to help fast-track those on the tipping point of making a leap in community impact.