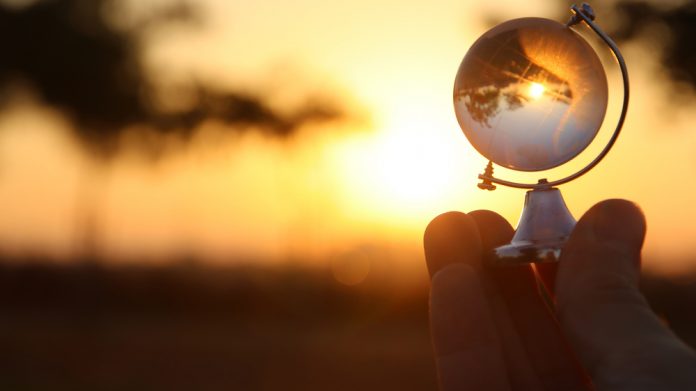 Novibet has set its sights on a multi-pronged global expansion strategy, after the igaming and sports betting operator detailed an impending combination with special purpose acquisition company Artemis Strategic Investment.
This will see the latter merge into a new wholly-owned subsidiary of Novibet in a transaction based on the group's pre-transaction enterprise valuation of $625m.
Upon completion, Novibet's ordinary shares will be listed on the Nasdaq Stock Market, with Artemis founders and existing stakeholders of the operator holding approximately 75 per cent of the combined company.
Rodolfo Odoni, current owner of Novibet, will be named Chair of Novibet; with George Athanasopoulos, Chief Executive Officer of Novibet, to remain in the position. Artemis will appoint two representatives to the Novibet board of directors
It is expected that approximately $135m of unrestricted cash, as well as continued positive cash flow from existing operations, will be held at closing, which the group says will drive its worldwide ambitions.
The proposed transaction has been unanimously approved by the boards of both companies and is expected to close in the second half of 2022, subject to approval by Artemis' shareholders and other customary closing conditions.
Holly Gagnon, Chairperson and Co-Chief Executive Officer of Artemis, stated that Novibet represents the "ideal partner" for the group to capitalise on the "significant opportunity" presented by the global gaming and wagering ecosystem.
"We expect the available growth capital and ongoing positive cash flow growth from Novibet's current operations, coupled with our own substantial industry expertise, will provide a significant benefit to Novibet's efforts to continue to grow share in its existing markets and simultaneously address new markets, including the large North American igaming and sports betting opportunity along with the Latin American market," it is noted. 
"We are confident that Novibet's proven, efficient, digital-focused customer acquisition strategy and depth of content offerings will enable it to deliver continued profitable growth as it launches its North American offerings beginning early next year."
On the growth front, in Europe Novibet is looking to expand upon its current presence across Greece, Italy and Ireland, via a multi-phase expansion plan to enter Sweden, the Netherlands, Romania, Belgium, Hungary, Germany, France and Spain via a joint venture partnership or strategic, accretive M&A.
Elsewhere, the firm has also disclosed an array of impending growth ventures across North America, with Novibet said to be in the process of finalising igaming or online sportsbook market access across seven US states.
An agreement for the former has been entered into for Pennsylvania which is anticipated to launch on the second quarter of next year, with New Jersey (online gaming and sports betting) also expected during H1 2023.
Agreements are also been finalised with operators in Indiana (igaming and sports betting), Louisiana, (igaming), Iowa (igaming and sports betting), Missouri (sports betting), and Mississippi (sports betting); with initial operations expected to debut in 2023 or 2024.
Furthermore, both online casino and sports betting are also slated to begin in Canada, through its own licence, beginning with Ontario in Q4 2022, as well as in Mexico during the third quarter of the current year.
Novibet expects to generate $156m in net gaming revenue and EBITDA of $20m in 2022 from igaming and online sports betting operations in four regulated European markets
"Novibet has always focused on generating revenue growth that delivers positive cash flow," explained Athanasopoulos. "As we move closer to launching in additional markets where we can leverage our product and technology advantages, that focus will not waver.
"Our proposed combination with Artemis will enable us to both accelerate growth in our existing markets and efficiently enter newer markets.
"We see a significant growth opportunity in North America as our planned launch of operations in the US, Canada and Mexico will significantly grow our TAM with our expected initial market access agreements for seven states enabling us to reach 14 per cent of the US population. 
"Furthermore, with approximately $135m of expected unrestricted cash (assuming no redemptions) and positive cash flow from operations, we will be well-positioned to opportunistically pursue accretive acquisitions that can further grow our revenue and profitability.
"We believe our execution on these strategies will result in consistent cash flow growth which, combined with our new access to the US financial markets, will help us to continue to invest in growth opportunities and drive significant long-term shareholder value."