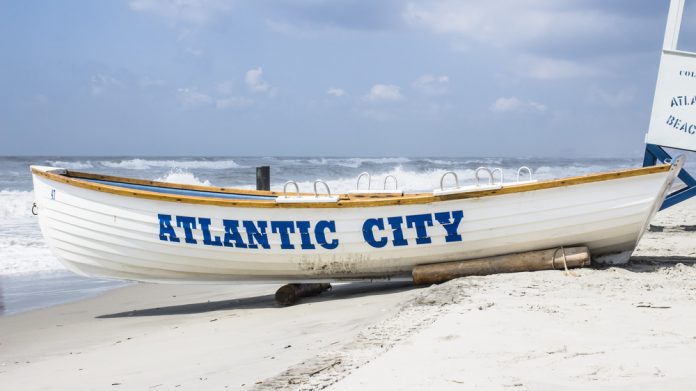 New Jersey is lauded as demonstrating evidence of further resistance through February, as sportsbooks neared $1bn in wagers and igaming continued recent momentum despite recording a slight dip.
The Garden State fell shy of another record showing, driven by a shorter month rather than industry slowdown, as the region's total gaming revenue increased 29.5 per cent to $373.26m (2020: $288.25m).
Online casino and poker rooms brought revenue of $130m through the month, which is down 5.7 per cent from January's record $137.8m but up 38.6 per cent from $93.8m year-on-year.
However, average daily revenue increased to reach a high of $4.6m per day over the 28 days of February, compared with $4.4m in January. This yielded $22.7m in state and local taxes.
Borgata maintained its place at the top of the New Jersey standings with $37.83m, up 47.1 per cent from $25.71m, ahead of Golden Nugget Online Gaming's $34.56m, a 23.8 per cent uptick from $27.9m, and Resorts Digital, which recorded a 51.6 per cent uptick to $29.9m (2021: $19.73m).
On a land-based basis, which saw revenue increase 43.3 per cent $212.41m (2020: $148.24), Borgata and Hard Rock occupied the top two spots once more with revenue of $52.84m (2021: $36.95m) and $37.39m (2021: $23.57m), respectively, with Ocean Casino remaining in third with $29.69m (2021: $18.83m).
"After two years of pandemic concerns and the increase in competition from New York, New Jersey's gaming market is stabilising," noted David Danzis, an analyst for PlayNJ. 
"Atlantic City casinos are rebounding, while revenue from sportsbooks and online casinos reflect the market's 'new normal,' which is a really good normal. All in all, it was an excellent month for the state."
Online and retail sportsbooks across New Jersey attracted $985.6m in bets in February, which was down 26.9 per cent from the record $1.35m in January but up 32.7 per cent from the $743m generated one year earlier.
Revenue came in at $30.9m, which are declines of 38.6 per cent and 94.8 per cent from $46.2m year-on-year and $60.2m month-on-month. This injected $4.5m into state and local taxes.
"New Jersey's online and retail sportsbooks continue to follow the same historical seasonal patterns, showing only a modest impact from New York's entry into the online sports betting space," added Danzis.
"That is a cause for relief for those that are heavily vested in the success of the state's industry, including the state itself."
Online sportsbooks drew $899.6m in bets, or 91.3 per cent of the state's handle in February, with FanDuel/PointsBet/SuperBook generating $14m in gross revenue, down from $35.5m in January. DraftKings/Fox Bet/Resorts was next in line with $8.6m in revenue.
Retail sportsbooks lost $1.4m on their bets. Resorts topped the market with $451,455 in revenue, a rare win over usual pace setter Meadowlands/FanDuel, which lost $146,166.
"With baseball now committed to a full 162-game season, sportsbooks can look forward to what appears to be the first normal sports year since 2019," said Eric Ramsey, an analyst for the PlayUSA. 
"This looked like a year where New Jersey's sportsbooks might give some ground with increased competition in neighbouring states, but those concerns are starting to fade."