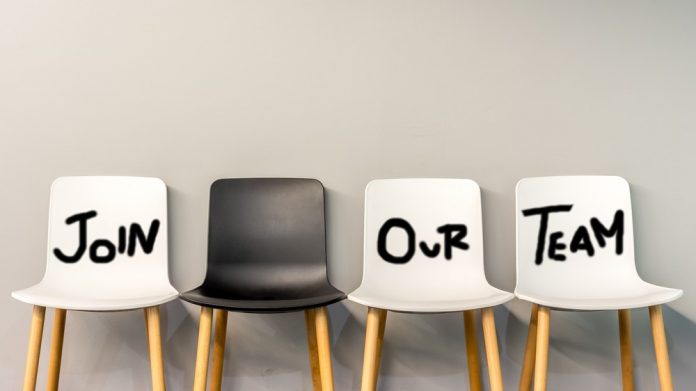 With comings and goings commonplace across the industry, Win System, Star Entertainment Group, and Strive Gaming all feature in our latest rundown of a number of recent manoeuvres.
Strive Gaming
Strive Gaming has rolled-out the latest addition to its management team, with the North American igaming platform confirming Andrew Holmes as COO.
In the position, which will see Holmes work out of the business' main office in Vancouver, he will be charged with playing a "key role" in developing Strive's real money online casino platform while preparing for future regulatory changes across the US and Canada.
Holmes, who will join a management team that includes CEO Max Meltzer, President and CCO Damian Xuereb and CTO Jesse Cary, joins from TwinSpires where he occupied a position of Vice President of Product.
Meltzer noted: "Andrew's blend of experience across multiple industries such as gaming and finance – where he has worked on everything from unicorn-large business to small and mid-level business – plus his involvement in product and operations roles at C-level has convinced me he'll be an ideal fit for this role.
"As we continue to evolve, I'm sure he'll demonstrate leadership excellence from our main Vancouver office and across our global, 24/7 operations to further enhance our service to customers."
Australia's Star Entertainment Group has detailed further impending manoeuvres from its board of directors as part of an ongoing board overhaul in connection with a review of its Star Sydney property.
The operator is the subject of a review in New South Wales to determine if it is complying with its statutory obligations and remains suitable to hold its licence.
This has seen Sally Pitkin indicate an intention to step down from the board by the end of the current financial year, with Gerard Bradley set to depart in the coming months.
This comes after the Brisbane headquartered firm vowed to "embark on a program of renewal in a timely manner" after last month confirming an interim executive chair following the resignation of Matt Bekier.
Earlier this month, Harry Theodore, Chief Financial Officer; Greg Hawkins, Chief Casino Officer for NSW; and Paula Martin, Chief Legal & Risk Officer and Company Secretary, all had resignations accepted by the company.
Scientific Games
Scientific Games has confirmed that the group's Chief Administrative and Compliance Officer, Stephen Richardson, has been appointed to the National Technology Security Coalition's Board of Directors.
This will see Richardson, who boasts a 28-year security background including 22 years at the Federal Bureau of Investigation, help lead the strategic direction of the NTSC.
Based at Scientific Games' global headquarters in metro Atlanta, he joined the company in 2018 as Chief Compliance Officer and was promoted to Chief Administrative and Compliance Officer in August 2021.
Richardson has oversight responsibilities related to all aspects of information security, information technology, compliance, human resources, and internal auditing for the company.
"Steve's experience is vast and encompasses overseeing compliance and regulatory requirements related to cybersecurity at Scientific Games and holding senior security leadership roles in the FBI," said Patrick Gaul, Executive Director of the NTSC. 
"He has extensive knowledge and experience with cybersecurity, cyber forensics, and Homeland Security practices within the federal government and private sector.
"We are honoured to have Steve join our Board and look forward to his insights about national cybersecurity policy as we continue to shape our strategy and positions."
Win Systems 
Nenad Milović has been named as Win Systems' Sales Director of Europe for the Gaming Division, as the company looks to advance its consolidation strategy across specific markets across the continent as well as the Americas.
The company states that this represents "the first step to continue expanding the commercial team in Europe," ahead of future growth that is being eyed across the region.
Eric Benchimol, CEO of Win Systems, explained: "Our strategic growth plan has very clear priorities in terms of products and markets, and without a doubt we were missing a powerful figure like Nenad to achieve the results we expect from the gaming division in Europe. 
"In fact, in view of our growth in the continent, we definitely need to continue expanding our commercial team. It is fantastic news that Nenad has joined the team, we are convinced that it has been a wise decision."