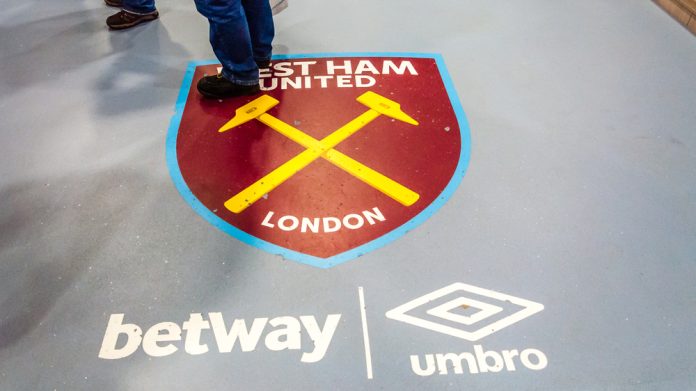 UK media reports suggest that Premier League clubs will call a close on their sponsorships with gambling companies as a result of the 2005 Gambling Act review. 
As the English top-flight season came to a close on Saturday, BBC Sport reported that the government is pushing Premier League teams to seek an early end to their sponsorship contracts. 
The broadcaster alleged that the government's White Paper – due for publication in the coming months – will include a ban on 'principal sponsorships', meaning Premier League clubs will no longer be able to display betting logos on the front of their shirts.
This outcome has been long touted as one of the most likely results of the Gamlbing Act review, with UK media circulating stories in September of last year of a coming ban on the arrangements.
Political support of the measure has been extended by the House of Lords Select Committee, which has been encouraging the DCMS to use a 'phased out approach' to sever football's ties with gambling.
The Committee recommended that EFL Clubs (Championship and below) should be given time to end their betting sponsorships, as DCMS is aware of funding difficulties a ban would pose to the finances of lower league teams.
Leadership of the EFL, sponsored by Sky Bet, has previously outlined that a sponsorship ban would cost clubs £40 million a year.
Though English football would follow Spain and Italy in outlawing betting shirt sponsorships, the approach has been branded as 'incoherent' by UK gambling reform campaigners, who want a guarantee that a blanket ban will be applied across all levels of English football.
Aware of sensitivities, the Premier League has maintained that it prefers 'a self-regulatory approach', which it argues 'would provide a practical and flexible alternative to legislation or outright prohibition'.
If recent media reports are to be believed, the bank will be implemented by the 2023/24 season 'at the earliest', but the government intends to encourage Premier League clubs to voluntarily call time on their gambling agreements.
An additional article by The Sunday Times editorial board supported the BBC's claims, stating:  "Ministers hope to reach agreement with Premier League football clubs in the next fortnight to remove gambling companies from their shirts."
Should Premier League clubs disagree with the approach, the government would introduce a ban on gambling shirt sponsorships – however, 'clubs in the Championship and below would be exempt'.
This has been a long-running aspect of the measure, as legislators have heeded the concerns of EFL and non-league clubs, for whom betting and gaming sponsorships provide a lucrative source of financial support.