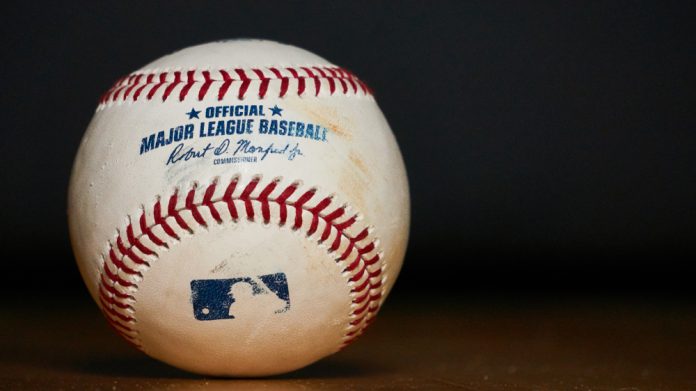 MGM Resorts International and Major League Baseball have disclosed a renewal and expansion of what the pair laud as a "historic partnership" that designated the former as the league's maiden gaming sponsor in 2018.
Under the terms of the extended alliance, the casino and entertainment operator will also retain its sports betting partnership status, and will domestically market its brand and gaming options across a variety of league and team platforms
BetMGM will also continue to be recognised as an MLB-authorised gaming operator, and will utilise the official statistics feed throughout both digital and live domestic sports gaming options on a non-exclusive basis.
"It is an exciting day to announce the extension of our partnership with MLB," stated Matt Prevost, BetMGM Chief Revenue Officer.
"The collaboration with the league allows us to reach new audiences while delivering a best-in-class baseball wagering product. We look forward to growing our industries together."
The partnership between BetMGM and MLB includes data usage in sports betting, promotion across MLB-owned media platforms, domestic and international activations events, multiple fan experiences, a presenting sponsorship of the Bettor's Eye digital baseball show on MLB.TV.
Furthermore, MGM's loyalty program will become the title sponsor of this year's All-Star Celebrity Softball Game, and presenting sponsor of the first All-Star Saturday Extra Innings musical performance at Dodger Stadium.
MLB, MGM and BetMGM will also continue to cooperate responsible gaming measures and protecting the integrity of the game, both on and off the field.
"We are thrilled to extend and expand upon our groundbreaking work with Major League Baseball," said Lance Evans, Senior Vice President of Sports & Sponsorships of MGM. 
"We're incredibly proud of the growth and innovation that have transformed our industries since launching our partnership four years ago, and we're eager to continue breaking new ground and delivering world-class sports and entertainment experiences for baseball fans worldwide."
Since becoming MLB's first gaming and entertainment partner in 2018, MGM and BetMGM have expanded their commitment to baseball by partnering with multiple MLB Clubs on a variety of levels, including with the Boston Red Sox, Detroit Tigers, Los Angeles Dodgers, New York Mets, New York Yankees, Houston Astros and Washington Nationals.