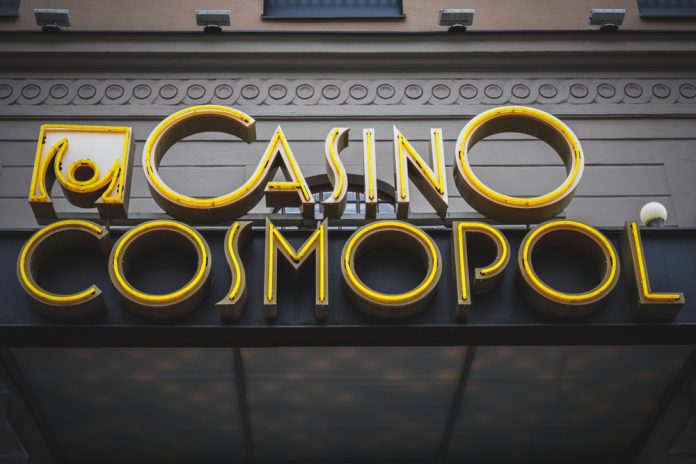 Svenksa Spel, Sweden's state-backed gaming and lottery operator, has detailed a difficult training period during both the first half and second quarter of the year.
Overall, the group's revenue during both the three months and six month timeframes increased by one per cent, but operating profit fell by seven per cent and four per cent respectively.
Publishing its interim update, the group revealed revenues of SEK 3,898m (€369.5m) in H1, up from SEK 3,939m (€373.1m) the previous year, and SEK 1,963m (€3.03m) during Q2, up from SEK 1,938m (€3.02m) in the corresponding quarter in 2021.
Svenska Spel attributed the 1 per cent year-on-year increase to the closure of casinos during the second quarter of 2021, but despite this small revenue raise operating profit declined during both Q2 and H1 as a whole.
Operating profit from January to June 2022 fell from SEK 1,171m (€111m) to SEK 1,127m ((€106.8m) with a margin of 29 per cent, and during the second quarter from SEK 574m (€54.4m) to SEK 531m (€50.3m), with an operating margin of 27 per cent.
Svenska Spel asserted that this was due to higher costs across its operations, including investment in product development and technology, although the group did praise an increase in the number of 'healthy revenues and healthy customers' during the quarter.
Patrik Hofbauer, President and CEO of Svenska Spel, said: "We see a positive development in the share of healthy income as a result of our strengthened gaming responsibility measures,
"We continue to provide our customers with entertaining gaming experiences in a responsible way, as we want gaming to be a joy for everyone."
A breakdown of product verticals saw further decline for positive trading for the Casino Cosmopol and Vegas brand, recording a revenue increase of 95 per cent – although again, Svenksa Spel pointed out that this was largely due to the closure of all three Casino Cosmopols during the pandemic.
The Sport and Casino business, on the other hand, encountered more difficulties, with revenue falling by 19 per cent during the second quarter due to 'strong comparative figures' with the UEFA 2020 Euros taking place last year.
A notable development for the division, however, was the signing of a three-year agreement with Svensk Travsport to provide 'good conditions for developing a complete offer of Swedish trotting to customers'.
Additionally, Svenksa Spel also underscored that investment in strengthened responsible gambling measures had a 'negative effect on revenues' during the quarter, despite the positive impact on 'sound revenues and customers'.
Lastly, trading for the Tur business remained steady, with net gaming revenue standing at the same level as Q2 2021, whilst the group highlighted the success of the launch of two draws per week for the Eurojackpot product, which reached its 'highest record' for online gaming.
Moving forward, the operator remained confident in the positive impacts of legislative changes in Sweden, following the government submission of a bill for stricter gaming regulations to the parliament in May.
Expected to come into force on 1 July 2023, the Bill contains provisions for consumer protection and a long-term sustainable gaming market, as well as measures against match-fixing and illegal unlicensed betting.
"These proposals are something we at Svenska Spel view positively and are in line with our work for a healthy and sustainable gaming market," Hofbauer commented.
However, the firm also noted some difficulties on the horizon, notably due to 'uncertainties in the rest of the world' across multiple financial markets, which are expected to have a negative impact on consumption.
"Higher prices are expected in the coming years," Hofbauer continued. "It will hit consumption, which is expected to decrease, and we will see re-prioritization in the economy among consumers.
"How it will affect the gaming market and consumers' entertainment wallets in the short and long term is currently uncertain. Despite this, growth is estimated at three percent in the total gaming market in Sweden for 2022 and two percent for 2023. Going forward, the trend will continue with online games, fast games and casino games."