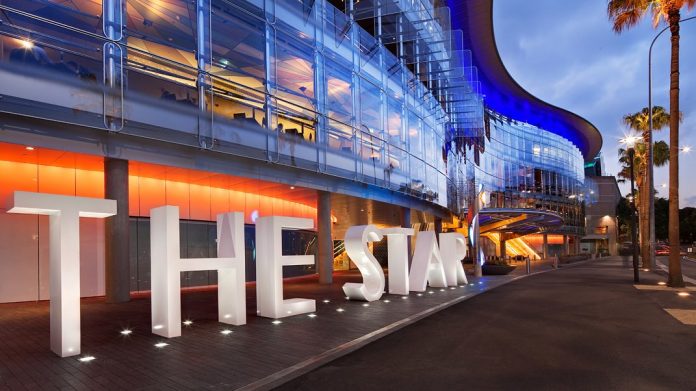 Star Entertainment Group has made further progress on the company's ongoing renewal program with Scott Wharton becoming Chief Executive Officer of The Star Sydney and Group Head of Transformation, pending all necessary regulatory approvals.
In the new position, he will report to incoming CEO and Managing Director Robert Cooke, whose recruitment as part of the executive reshuffle was detailed last month.
Ben Heap, Interim Chair, said: "Scott has exemplary credentials as we drive a renewal program across the group. The work he led at CBA has been recognised as one of the most comprehensive reforms of corporate culture in Australia.
"His leadership capabilities, expertise in delivering significant transformation working closely with regulators, together with his commercial skills and experience managing complex businesses, made him the ideal candidate to take on this key position within the organisation.
"Scott has broad business experience. He has led large teams and managed multifaceted change programs with significant budgets in the United States and Asia as well as Australia. We are delighted to have him join The Star at this important juncture."
Wharton joins Star from the Commonwealth Bank of Australia, where he was a member of the leadership team as Group Executive of Program Delivery.
"I am looking forward to joining The Star at this critical moment in its history," Wharton noted. "The Star plays an important role in the economies of NSW and Qld as a major employer and catalyst for the states' tourism industries.
"I look forward to working closely with the team at The Star, as well as regulators and other stakeholders."
This latest appointment continues the company's transformation, lauded as "an important body of work," which comprises a number of near-term and medium-term initiatives focused on governance, culture, training, and risk and compliance systems and technology, particularly with respect to AML/CTF and KYC obligations.
Star is currently the subject of a New South Wales probe, where closing submission wrapped up last month, to determine if it is complying with its statutory obligations and remains suitable to hold its licence, and is also faced with similar action regarding its properties in Brisbane and the Gold Coast.
The firm, which has undertaken an aforementioned executive reshuffle after vowing to "embark on a program of renewal in a timely manner," saw closing submissions wrap up in NSW last month amid allegations of money laundering and fraudulent activity.
Most recently, the New South Wales government rejected a Star proposal to increase the number of gaming machines that the group is permitted to operate at its Sydney facility.
"The renewal program commenced several months ago and, while we still have a lot of work ahead of us, we are pleased with the initial progress," added Heap.
"This program is integral to redesigning the way we do things. It's about enhancing the systems and controls to help ensure our casinos operate free from criminal influence and creating an environment to work collaboratively and cooperatively with regulators.
"The recently announced appointment of Robbie Cooke as CEO and Managing Director, and now Scott in a pivotal role as CEO of The Star Sydney and Group Head of Transformation, continues to advance that commitment."