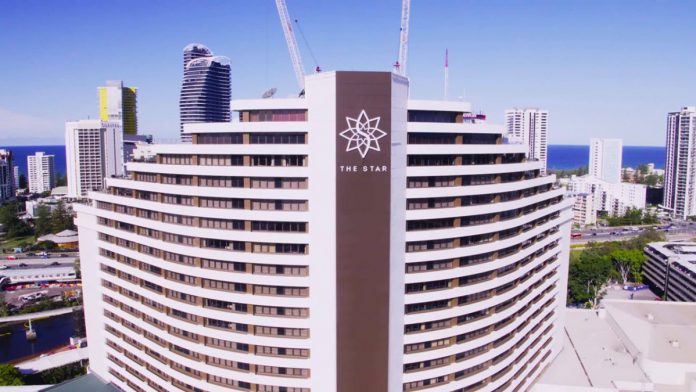 Star Entertainment has detailed the latest stage of its executive reshuffle, with Robert Cooke to become Managing Director and Chief Executive Officer subject to receiving gaming regulatory approvals in New South Wales and Queensland.
Cooke, whose start date will be confirmed in the near future, is the current MD of Australian bank and payments fintech provider Tyro Payments, but boasts significant history within the gambling industry.
For a six year stint until 2005 he was head of strategy and legal counsel at Queensland-based wagering and gaming company UNiTAB, in addition to occupying the position of Group CEO and MD of Tatts Group from 2013 to 2018. From 2006 to 2013 Cooke was MD of Wotif.com.
"I am delighted to have the opportunity to re-join the gaming and hospitality industry, which is a passion of mine and where I have spent the majority of my career," Cooke commented.
"There are challenges for The Star that have been well documented. They will be my priority and focus. Ensuring continuity of the business through a comprehensive renewal program is of paramount importance.
"This is also an incredibly resilient business with thousands of team members providing the commitment, enthusiasm and inspiration that helps deliver outstanding customer service.
"Major development projects are also underway or in planning across The Star, and in South East Queensland they represent transformational opportunities for the company and the state. It's all the more exciting with the Olympics on their way in 2032."
Star is currently the subject of a New South Wales probe to determine if it is complying with its statutory obligations and remains suitable to hold its licence, and is also faced with similar action regarding its properties in Brisbane and the Gold Coast.
The firm, which has undertaken an aforementioned executive reshuffle after vowing to "embark on a program of renewal in a timely manner," saw closing submissions wrap up in NSW last month amid allegations of money laundering and fraudulent activity.
Most recently, the New South Wales government rejected a Star proposal to increase the number of gaming machines that the group is permitted to operate at its Sydney facility.
Ben Heap, Interim Chair, commented: "A comprehensive search conducted by global executive recruitment firm Spencer Stuart identified a number of quality candidates.
"Following a thorough process, the board concluded that Robbie was the standout candidate with the ideal combination of experience, capabilities and attributes to lead The Star."
Adding: "Given The Star's significant investments to develop world-class tourism and entertainment destinations in South East Queensland and Sydney, the company will benefit significantly from both his understanding of the industry's regulatory environment and extensive insights and experience across the hotel and broader hospitality sector.
"Robbie is well placed to lead The Star and restore confidence in the organisation. He is an outstanding choice to guide the company through its critical ongoing renewal program, a body of work already underway that will deliver a number of near and medium-term initiatives focused on governance, culture, training, systems and technology."