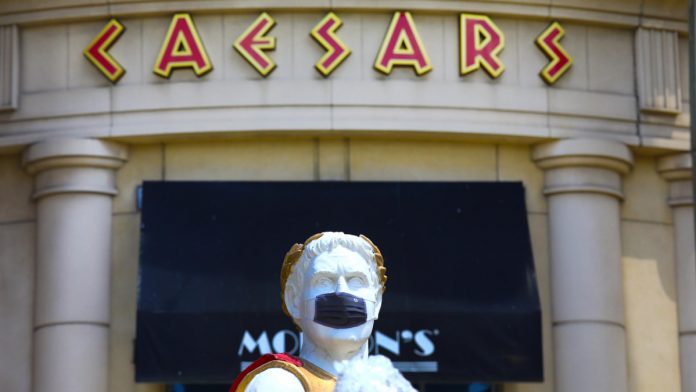 Caesars Entertainment has accepted a $50,000 monetary penalty by the New Jersey Division of Gaming Enforcement for a failure to "comply with certain statutory and regulatory requirements" of the Casino Control Act.
This is due to the company "employing, for a number of years, approximately 49 individuals in numerous positions throughout various departments, including in the areas of purchasing, information technology, marketing, human resources, and credit, without such employees holding the requisite casino employee registrations".
Furthermore, it was also discovered that the firm, whose Atlantic City properties include those branded under the Harrah's, Tropicana, and Caesars monikers, failed to "maintain complete, accurate, and current records for each of its employees, including licence and registration numbers".
This was outlined in a letter dated July 7, 2022, and signed by David Rebuck, NJDGE Director, within which it was disclosed that the company had self-reported that seven casino employees had inactive registrations a little over one month earlier.
"Caesars advised that it would continue to audit all employees with casino employee registrations to uncover any other inactive registrations," Rebuck noted.
"Caesars further advised that it would work internally to ensure that corporate employees would appear in the electronic data transfer employee reports that are sent to the Division once per month."
From the aforementioned date until November of the same year the Las Vegas-based gaming and entertainment operator is said to have discovered approximately 49 individuals who did not hold the correct credentials.
"By communication dated November 24, 2021, the Division set a deadline of January 10, 2022 for Caesars to have those individuals properly registered," it is added.
"During the course of the Division's further review, additional information revealed that due to prior leaves of absences, resignations, or terminations, a total of approximately 37 active employees remained who were not properly registered.
"After several extensions of the initial January 10, 2022 deadline, these 37 active employees were properly registered as of February 4, 2022.
"Caesars will need to further address the proper registration of any employees who may be re-hired or return from leaves of absence, as applicable."
Furthermore, it was added that an earlier self-report by the group on February 25, 2021, was issued due to 60 casino, hotel and beverage staff members working without the requisite casino employee registrations.
However, action was taken to solve the issue by March 31 of the same year, with no regulatory action taken at the time due to the "prompt correction of the failure.
"The Division therefore accepts the offer of Caesars to render a civil monetary penalty .. in the amount of $50,000 payable under the Act," Rebuck closed.
"Caesars has agreed to pay such amount in recognition of the seriousness of its failures related to non-compliance with the mandates.
"Any subsequent violations of the above-referenced or other statutes and regulations by Caesars may result in further regulatory action by the Division as appropriate under the circumstances."