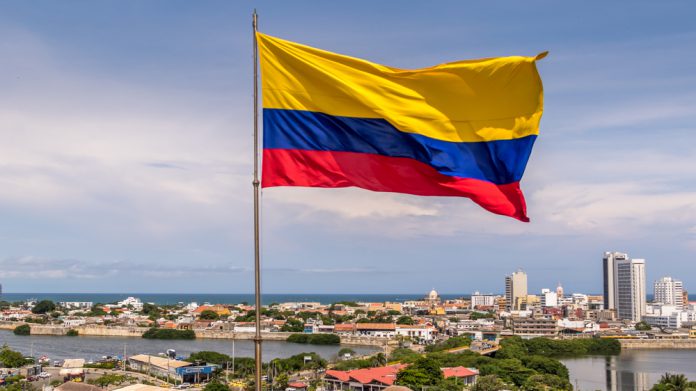 Gaming Innovation Group has extended its alliance with Betsson Group after inking an agreement to provide its platform in Colombia.
The deal, signed for an initial period of two years with the potential to be further extended, confirms a partnership that was initiated over 12 months ago.
This followed the takeover of regional operator Colbet by the Betsson Group in June 2021 and a subsequent agreement to migrate onto GiG's Sportnco's platform in July of last year.
GiG lauds Colombia as a "lucrative and fast growing" region ater citing H2 Gambling Capital data of online gross profits reported at $420m, which represented a 120 per cent year-on-year growth rate.
"We are delighted to formally announce the agreement with Betsson in Colombia, which underlines the strong geographical footprint we are establishing in LatAm," stated Hervé Schlosser, Managing Director of Sportnco Gaming.
"Both the growing demand of our solutions and our reputation, particularly alongside tier one operators Betsson, is a great source of pride for our group and we are full of expectation for the future."
The pair also suggest that the partnership boasts the potential to be deepened in the future, with Colombia added to a "long list of regulated markets the two are now partnered up in".
Last month, Betsson recorded an eight per cent Q2 revenue uptick to €186.3m (2021: €172.8m), primarily driven by significant increases across the Latin America and Central and Eastern Europe and Central Asia regions.
Andrea Rossi, Commercial Director Southern Europe and Latam at Betsson Group said: "As part of our rebranding in Colombia, we migrated to GiG's platform which we are using in some of our other markets. 
"We chose GiG as we believe that they are the best partners with whom we can keep growing in the market of Colombia. We know the platform, its capabilities, and we have a very good relationship with the team and this latest partnership solidifies that connection."